How to download and log into MT4 on smartphones (Android)
Basic guide to MT4 on smartphones
Only 3 simple steps to download and log into MT4 on smartphones.
Step 1 Click on the MT4 link from XM Group official website
Click on "Trading Platform" in the top left corner menu XM Group official website, next open the MT4 download screen on smartphones.
Note that the download link on the top corner will be different from the MT4 download link.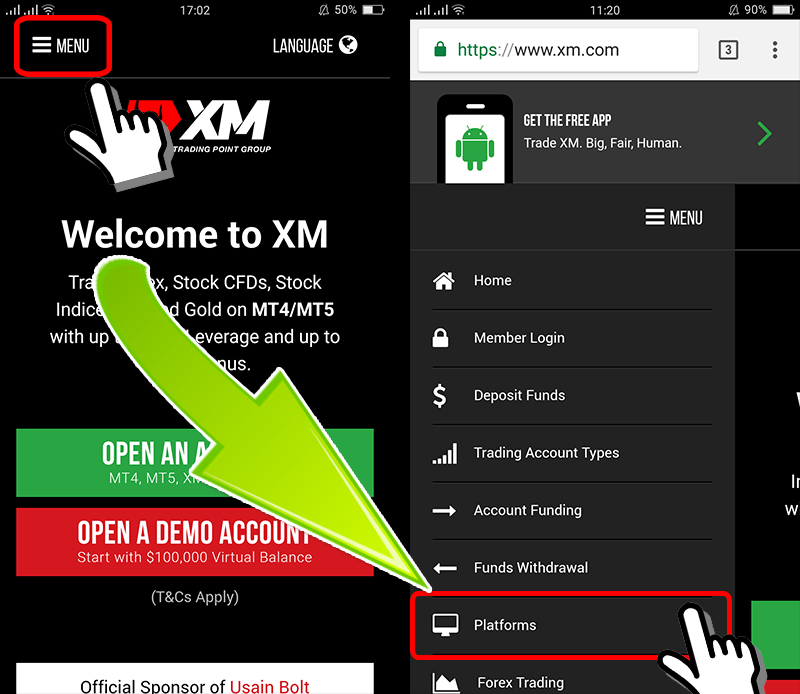 Step 2 Download MT4
You can choose to run MT4 on any devices of your choice such as for any iPhone、Android、iPad,..
See below instructions for MT4 for Android
Click "MT4 for Android" to open MT4 screen, next Click "Google play" underneath Open account.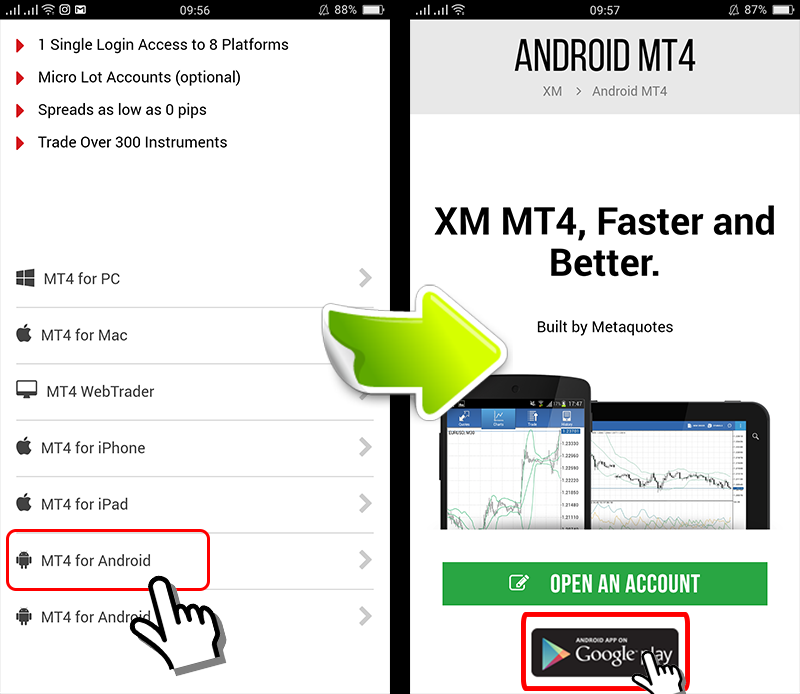 Open App Store and download MT4.
Once finished, the "Open" icon will pop up on the screen click "Open".
Also, if you press the MT4 icon from the Android home screen, it is OK too.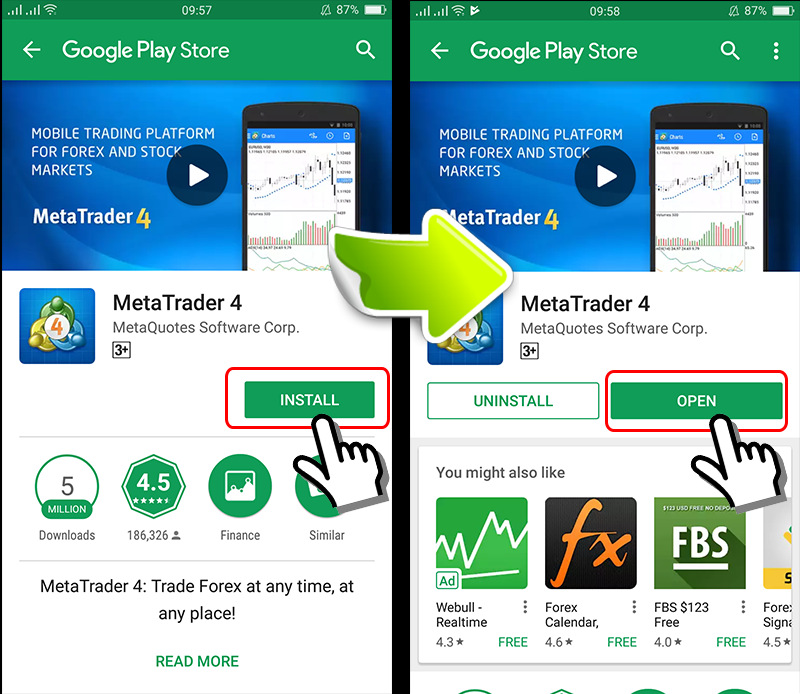 Step 3 Start MT4 Application
Start MT4 application by tapping on the MT4 icon on Android screen or touching the "Open" feature on MT4 screen on Appstrore.
For customers who already have an account just tap on "Account login".
※If you do nothing within 10 seconds, the demo account will be opened automatically.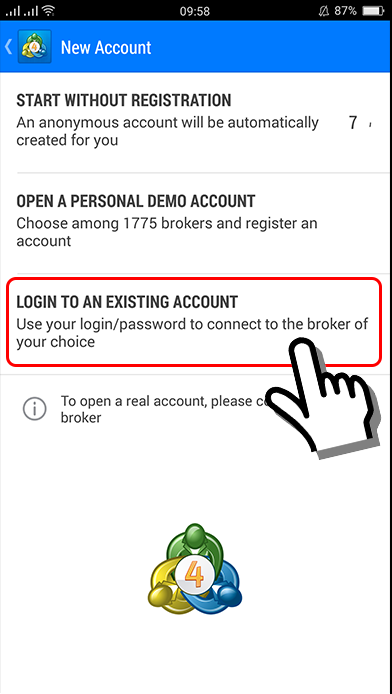 When you type into XM Group search form, XM Group server list will be displayed
Select the server ID details received from email when opening account, then type in username and password.
Notes
If you do not select the correct server, even if you can login, you will not be able to trade.
For example, note that if you choose the server name as XM.COM while the correct server is "XM.COM-DEMO2"-AU-DEMO2" you could login but your account will be disabled and will not allow you to trade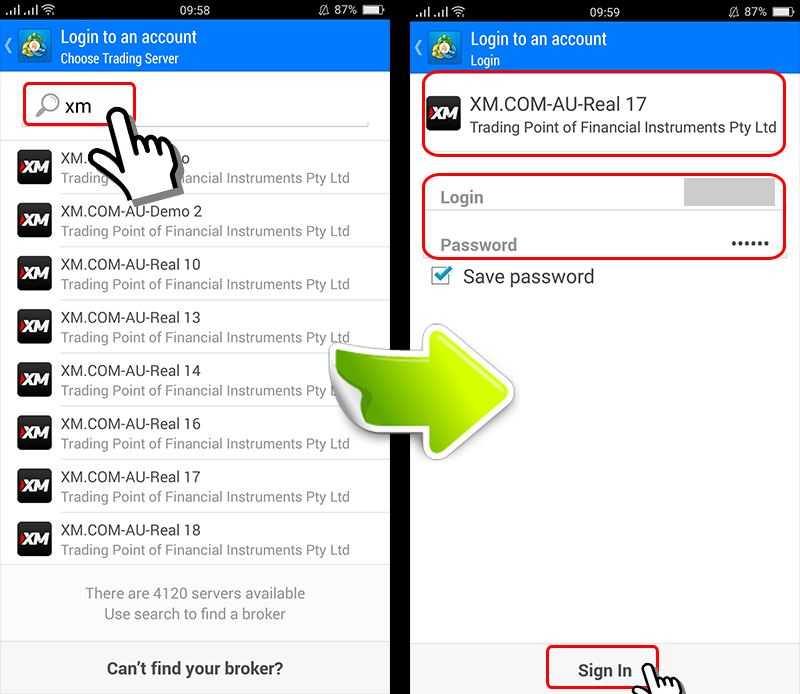 Now, the download and login process for XM Group MT4 has been completed.
You can refer to the link below on how to use MT4 application after login.
What should I do if demo account is opened automatically?
After MT4 is installed and started automatically for the first time, Metaquotes demo account will be opened automatically in 10 seconds.
Re-login with XM Group account
When the MetaQuotes demo account is opened automatically, you can touch "black mark" on the top left corner of the screen
Next, tap on "+"on the right side of the account page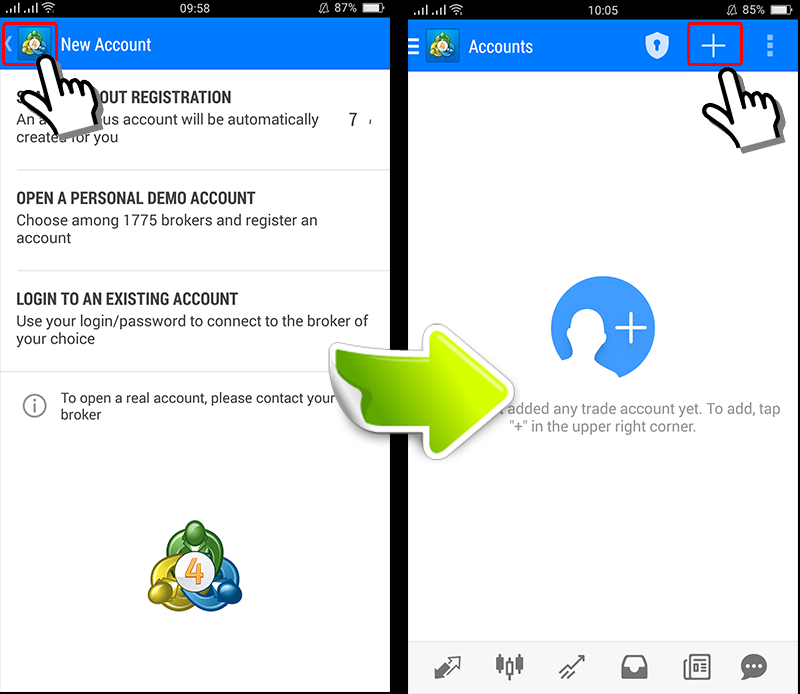 It will return to the homepage, therefore you can log into XM Group account by tapping on "Log into existing account".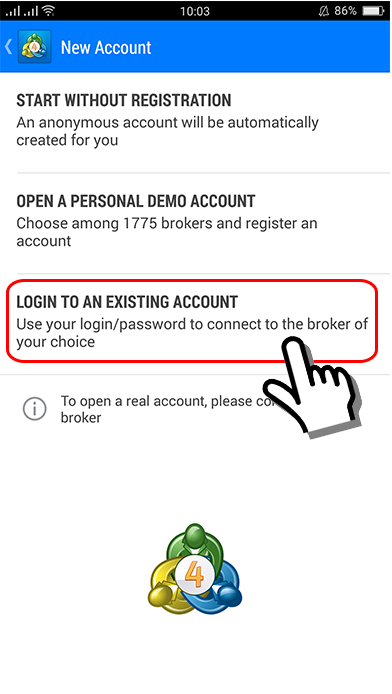 Next step
---