How to change time frame displayed on MT4
To change the MT4 timeframe, click "M1 ~ MN" in the menu at the top of the MT4 screen.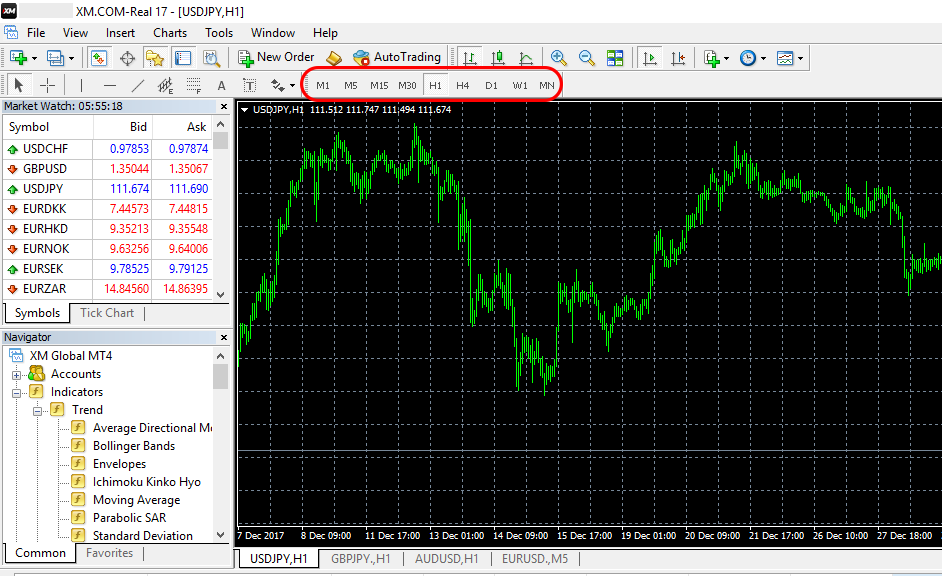 MT4 timeframe terms
M1…

1 minute

M5…

5 minutes

M15…

15 minutes

M30…

30 minutes

H1…

1 hour

H4…

4 hours

D1…

1 day

W1…

1 week

MN…

1 month
For example: If you want to display a 5 minute timeframe, click"M5″.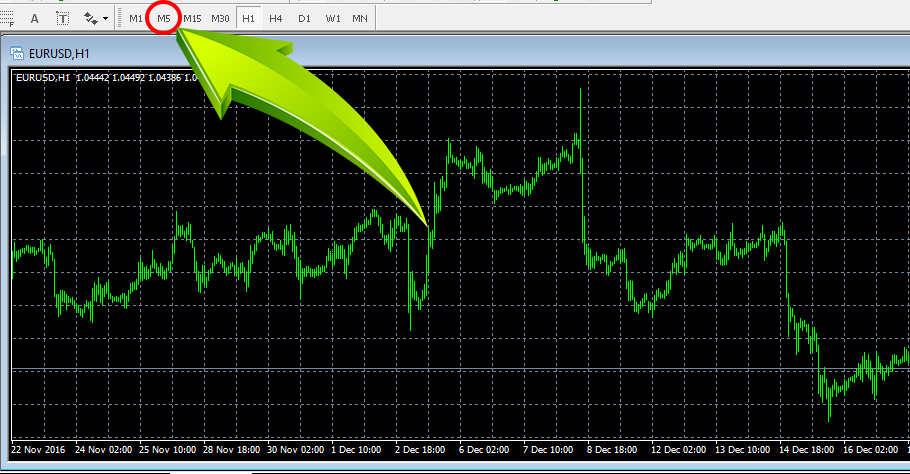 As such, a 5 minute (M5) time frame has been displayed.
Long-term and short-term scalping trading typically use a one-minute time frame, for daily trading, a 5-minute to 4-hour time frame is commonly used.
For swing trading from days to weeks, a 4 hour (H4) ~ 1 day (D1) time frame is used extensively.
You can refer to the 15 minute (M15), 1 hour (H1), 4 hour (H4) timeframes, which are the timeframes used by investors worldwide.
Choose the time frame you would like to match your trading style.
---