How to view MT4 screen (Android version)
This article describes the simple screen of MT4 (MetaTrader) Android version.
You can see how to view the screen for the iPhone version from the link below.
MT4 Android version
Homepage
When logging into MT4, the screen below will be displayed.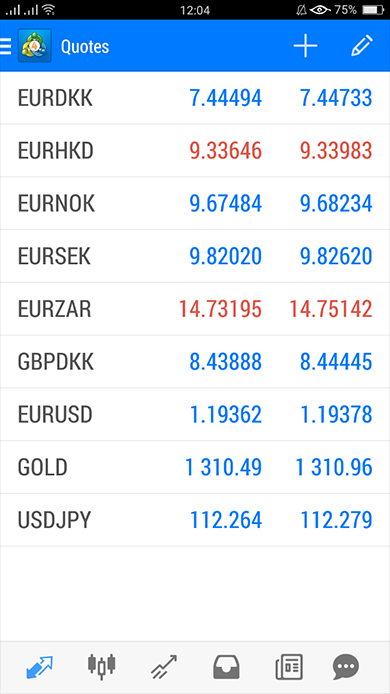 You can display a trading screen or chart by touching each of the different currency pairs.
If you touch the "Attribute of symbol", you can confirm Spread or Swap point, …
You can change the display method if you touch "View simple mode."
"+" icon on the screen
You can add the desired currency pair that is not yet displayed.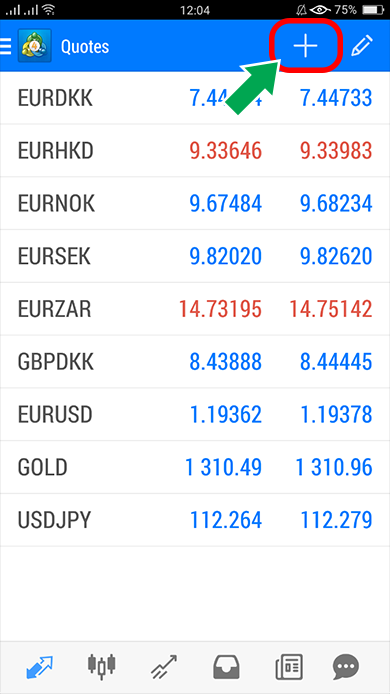 Pen symbol on the screen
You can delete the currency pair that is displayed or changing the order in which the currency pair is displayed.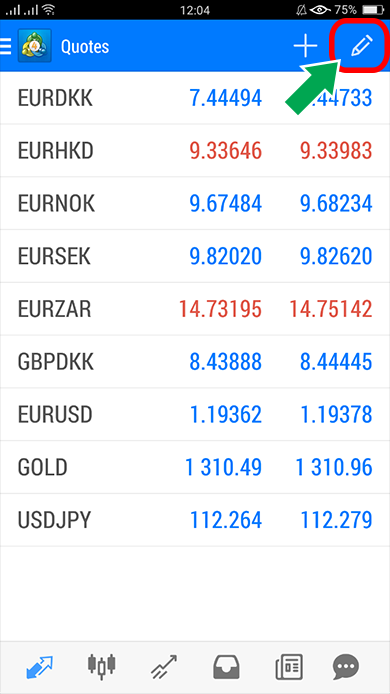 Three line icon on the left side of the screen
If you touch the 3- line icon, , a similar section of the icon menu at the bottom of the screen will be displayed.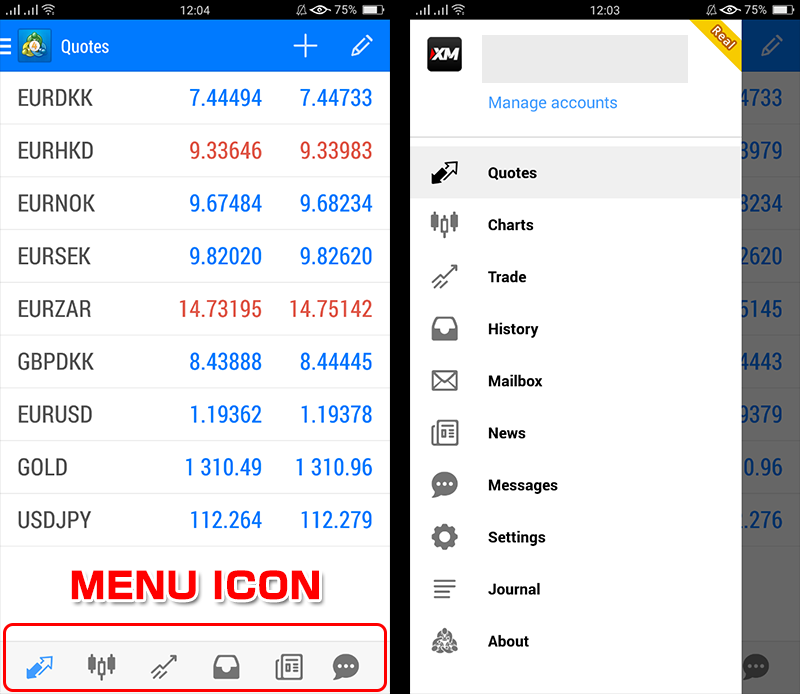 Alternatively, you can sign in to another account from the account name at the top.
Other sections are not commonly used.
Icon at the bottom of the screen
Chart
(The third from the left on the icon menu screen has been captured.)
The chart will be displayed. You can change other currency pairs or time display from the chart screen.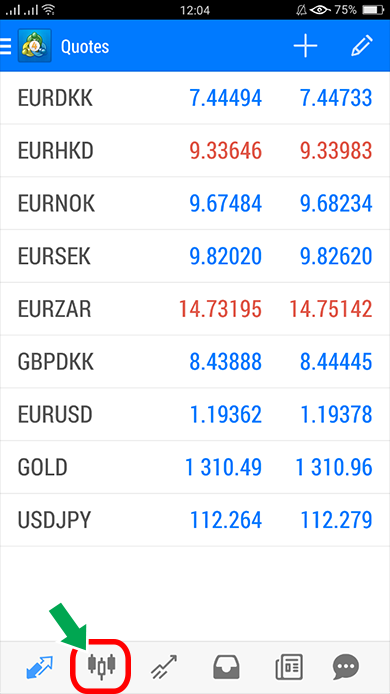 Trading
Display information such as balance, assets, remaining margin, …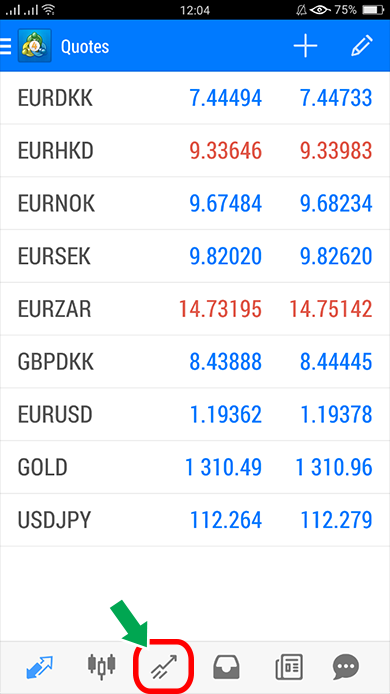 Past data
Show transaction history
Historical references in the "Today," "Last week," "Last month," and "Custom" tags.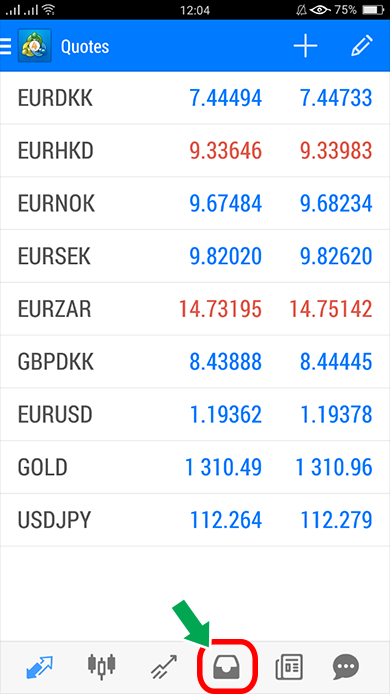 Newspaper Icon
Do not use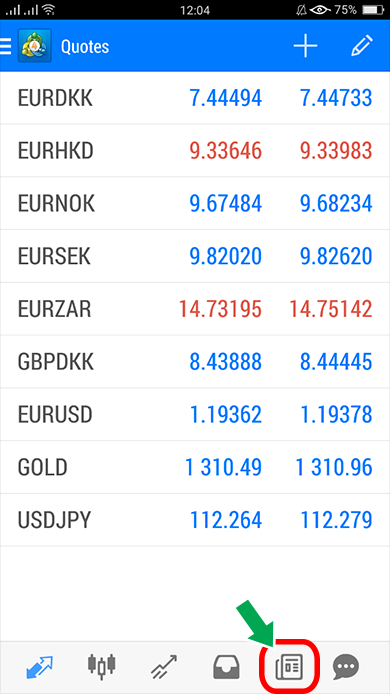 At Forex XM you can own multiple accounts. It is possible to login to another account by tapping to 'trading account'.
---