How to place and close a new order on MT4
How to place a new order on MT4
Right click the chart of the currency you want to place an order on MT4.
Then click "Trade" → select "New Order".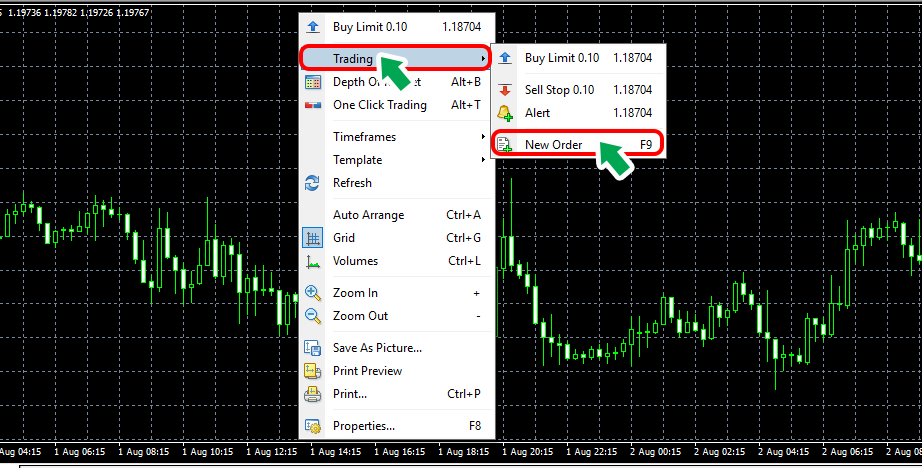 Once a currency pair is determined, input volume in the "Volume" section.
Be careful not to make mistakes when entering lot sizes. For Micro account, 1 lot = 1000 currency units, For Standard account 1 lot = 100,000 currency units.
"Market orders" means immediate execution (instant order).
Click "Sell by market" to place a sell order and click "Buy by market" to place a buy order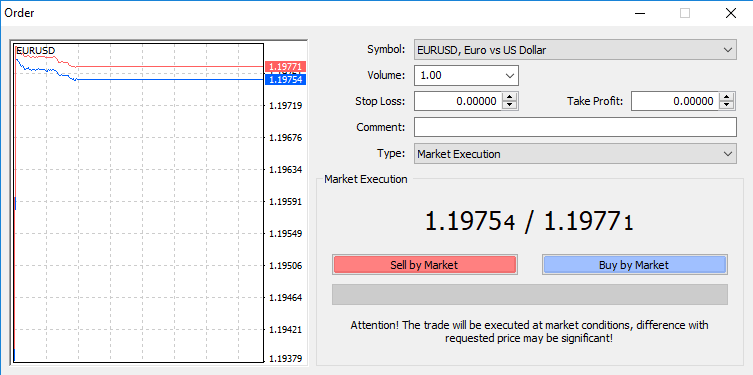 How to place pending orders
Place other types of order such as Pending orders by selecting "Pending order" in the order types.
What is a pending order?
Is order only executed if prices reach pre-defined "Sell" or "Buy" prices
For example: A sell order can be automatically placed if 1 USD = 100 JPY.
Once the pending order is placed, a dropdown menu will show "Buy Limit" or "Sell Limit". "Buy Stop" and "Sell Stop" are not available
What is pending order (reverse)?
Is to automatically place orders counter to pending orders such as "Will sell if prices fall lower than current prices" and "Will buy if prices increase higher than current prices".
When placing a pending order (reverse), in the order type, select "Buy Stop" or "Sell Stop". Can not place orders "Buy Limit" and "Sell Limit".
In addition, it is also called a "Stop Order" as it is commonly used for stop loss orders.
For example, if your current order of $1 = 100 yen drops to 99.50 yen then you will use the Stop Loss order.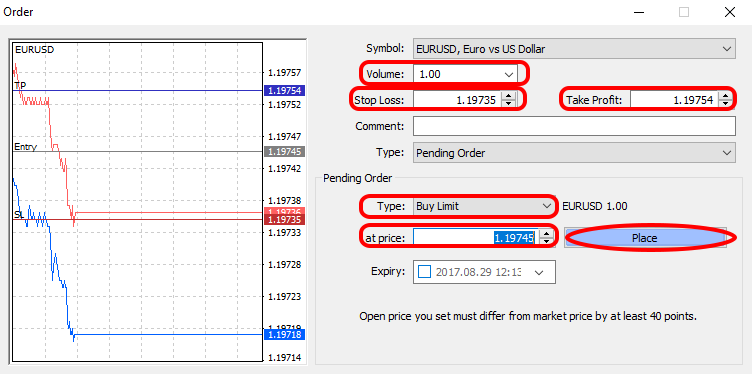 How to close MT4
Close MT4 within one click.
The current order will be displayed on (Transaction Tag) at the bottom of the MT4 screen.
The order form that you want to close in the "Transaction" tab of the terminal displayed at the bottom of the MT4 screen can be immediately closed with just one click click on the "X" icon at the bottom right corner.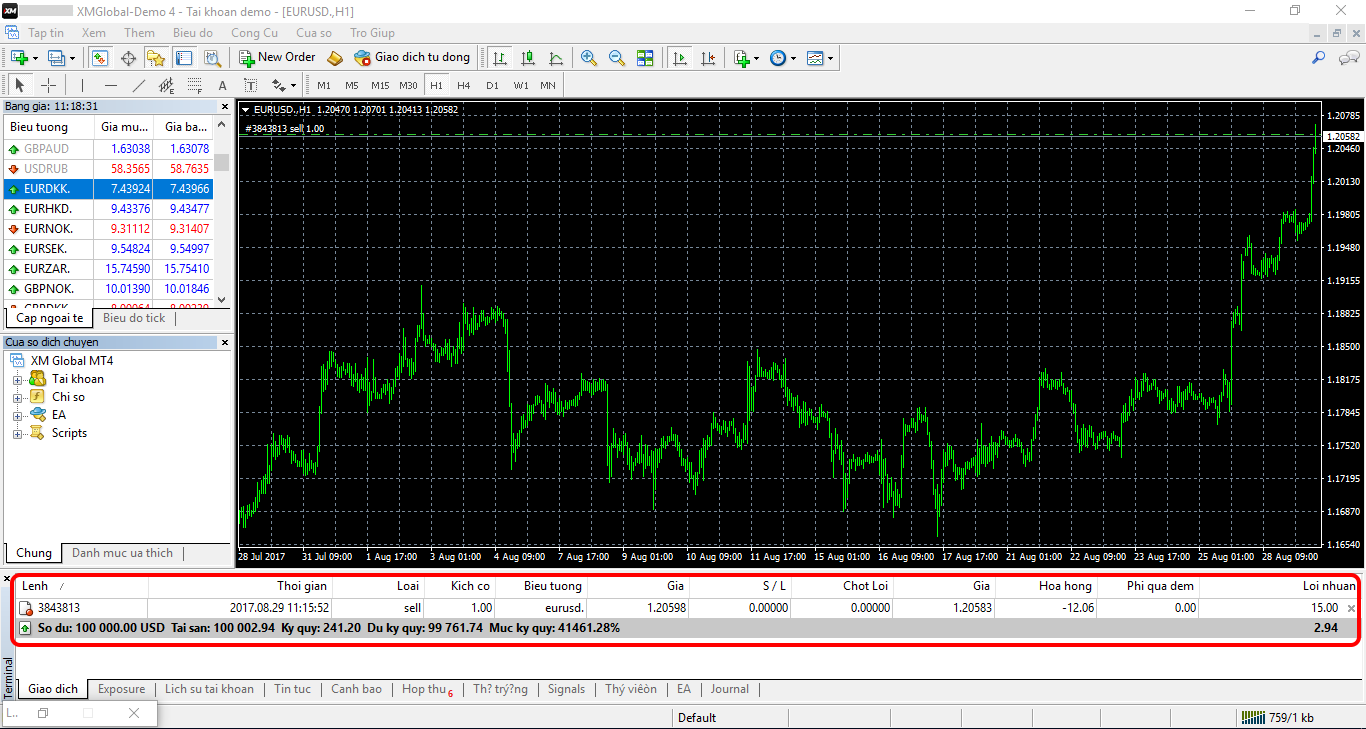 A confirmation screen will appear if you click only once, after checking the box, click "OK" button.
At this stage, the order has not been closed, click on the X icon of the order to close again.
How to close other orders
In addition, a closing-order window will appear when you double click on the order you want to close.
It can also be closed by clicking the "Close by market" button.
In addition, you can close order at the volume you want by selecting "Volume"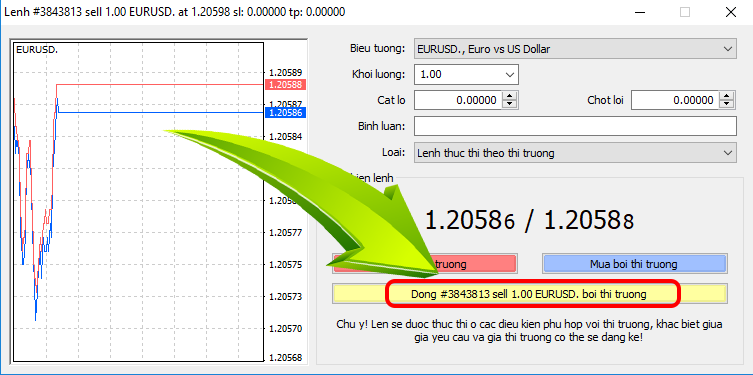 How to place a Stop loss order(Stop)
New stop orders can be placed or modified based on loss cutting order.
Double click on "Stop loss", "Take profit"", current order (of the trading tab) at the bottom of MT4 screen.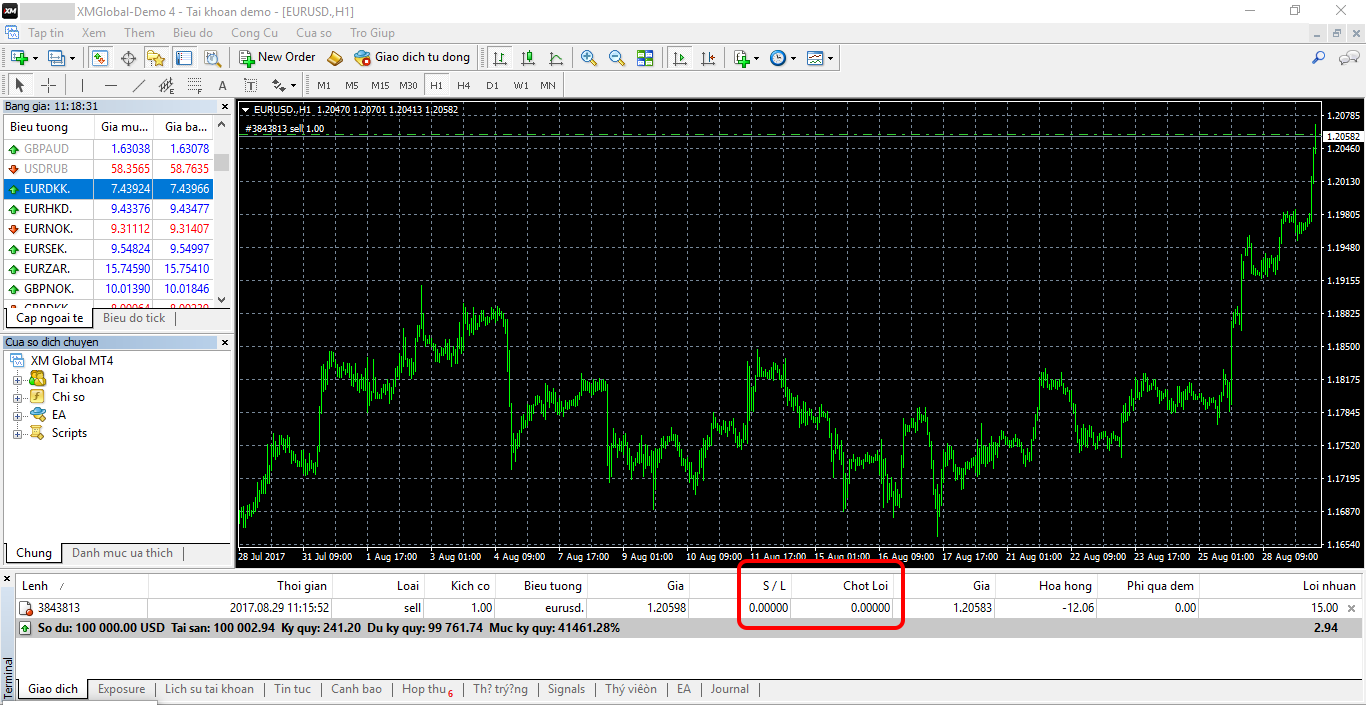 For example, in the case of placing a stop order, click the change button after entering the price of the Stop Line at the stop loss section.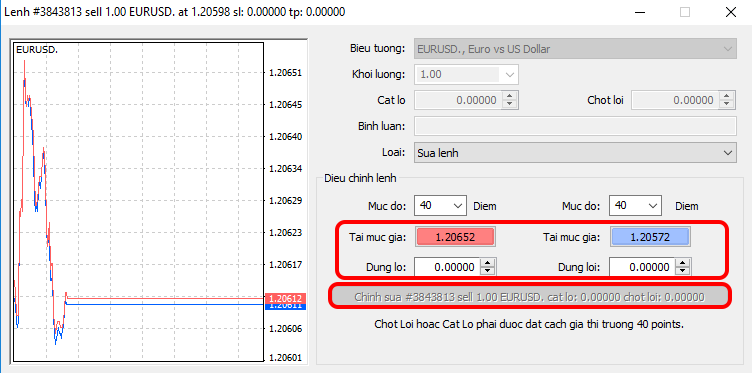 Thus, the process of placing a stop loss order has been completed
"You should place at an open price at least OO (…) pips different from the market price", meaning that no order can be placed within a certain point range including spread..
---