How to install and log in the MT5 smartphone application
"XM Group" of foreign FX broker supports free trading tool "MT5".
Older MT4 can still be used but MT5 is easier to use with simpler nagivation.
This time, the site will introduce how to install and sign into MT5 with 3 steps.
How to install MT5 (MetaTrader5)
Step 1: Click on the MT5 download link from the official XM Group website
Touch "Menu" at the top left corner of XM Group official site → "Trading platform".
The MetaTrader4 demo will be displayed on the Top screen, but when you scroll down, the MT5 demo will be displayed.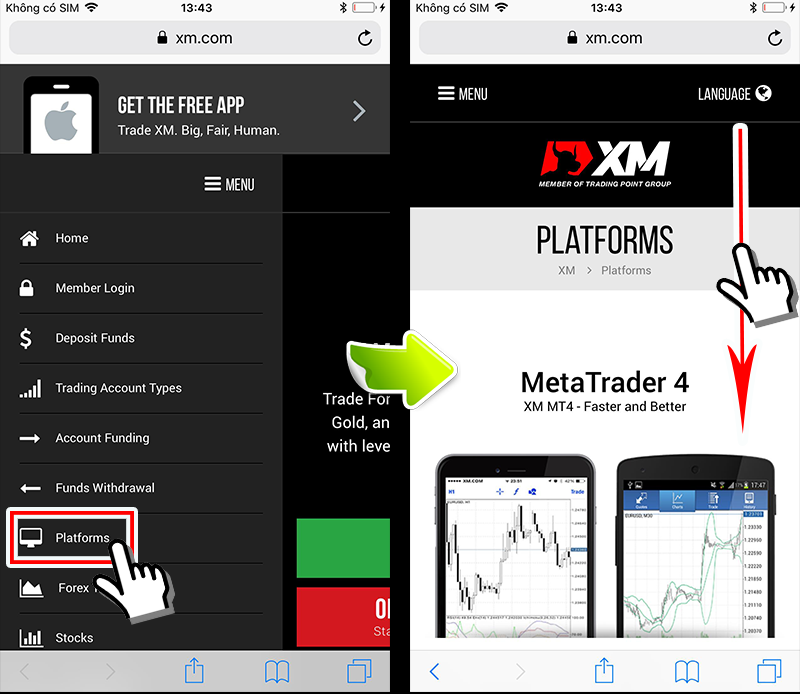 Select the desired application. (This time i will introduce MT5 example on iPhone)
Touch "MT5 for iPhone" → "App Store".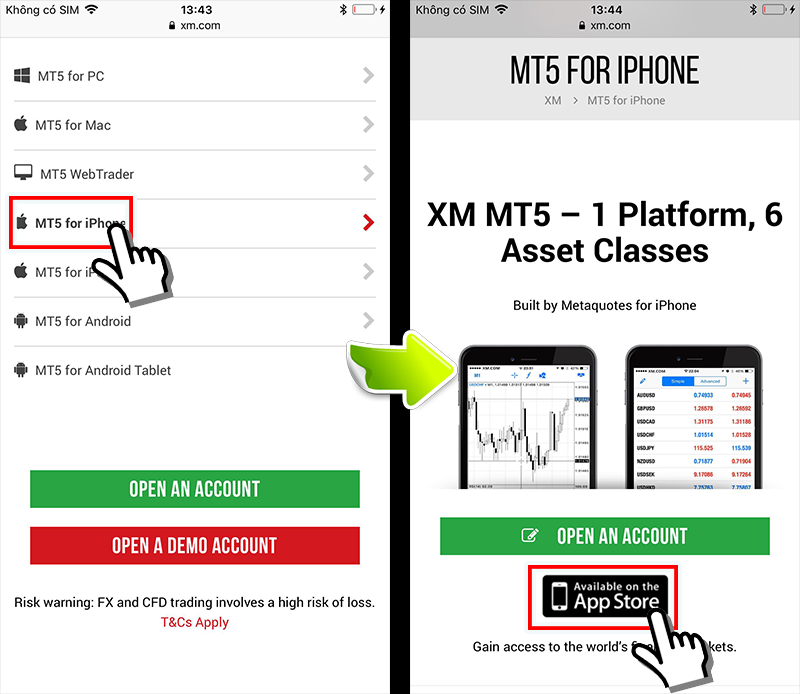 Step 2: Install MT5 from the "App Store"
Touch the settings icon, then touch "Open" after the installation is complete. Alternatively, you can also start by tapping the MT5 icon as MT5 is available on the home screen.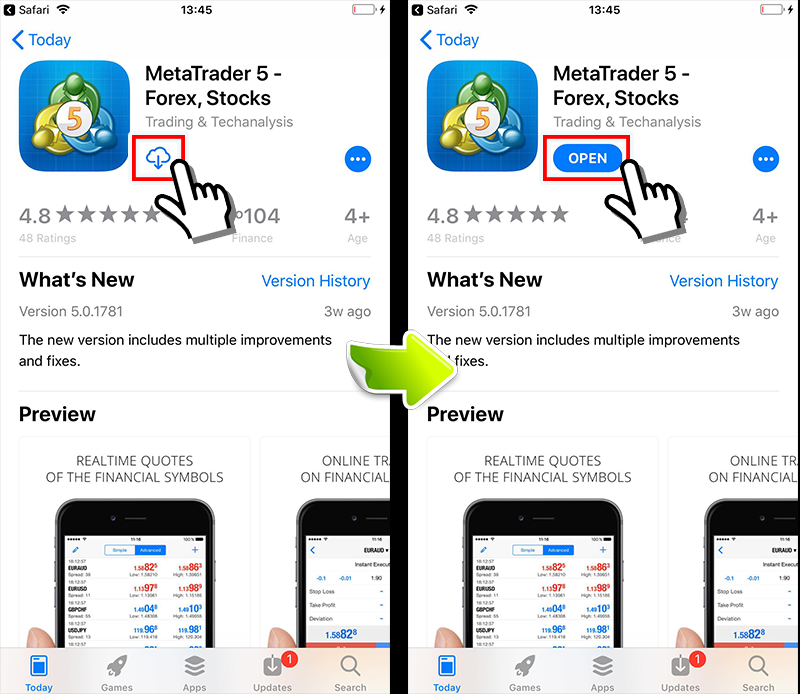 Step 3: Download MT5
Touch "Settings" on the menu at the bottom of the screen → "New account" → "Sign in to existing account".

Next enter "xm" in the search form, select the server number for MT5 provided by XM Group.
Then, enter the login ID provided by XM Group and the password you have set, after typing touch".
With the simple steps above, you have completed the installation and login into MT5 application.
In addition,if you want to delete the red "1" in the installation location, you can delete it by touching "Settings" → "Chart and message" then confirming the message.
Related articles:View the MT5 screen on the computer
Related articles:Simple table comparing the difference between MT4 and MT5
---