How to submit account identification documents at XM Group
Upload identification documents in order to start trading with real payment.
According to law, a financial broker has the obligation to collect identification documents from clients.
Conversely, failure to collect clients' identification documents will result in illegal transactions, therefore please be careful not to use such a financial broker.
Step1: Click "Upload on my page" button
And then click "Upload Documents"
in the column "Your Account is not Validated" on the right corner of the screen after logging in.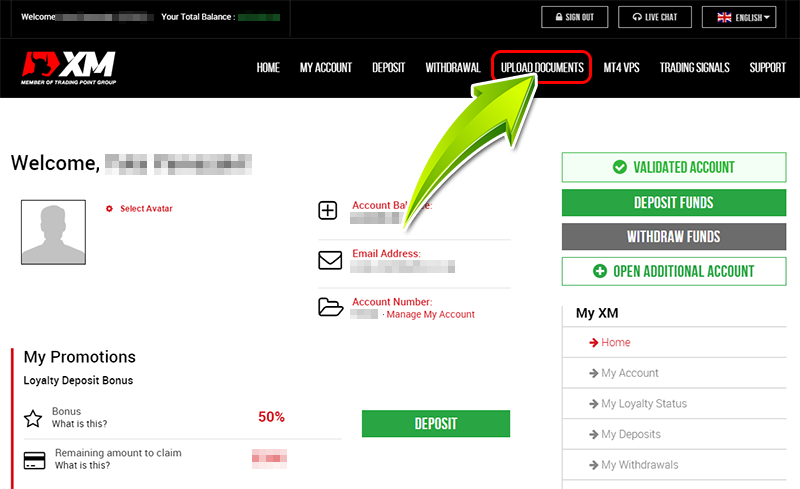 Step2: Upload 2 components of identification documents
Identification documents consist of 2 components.
The first component includes identity documents such as driver's license, passport or ID card.
The second one includes documents for clients' proof of residency.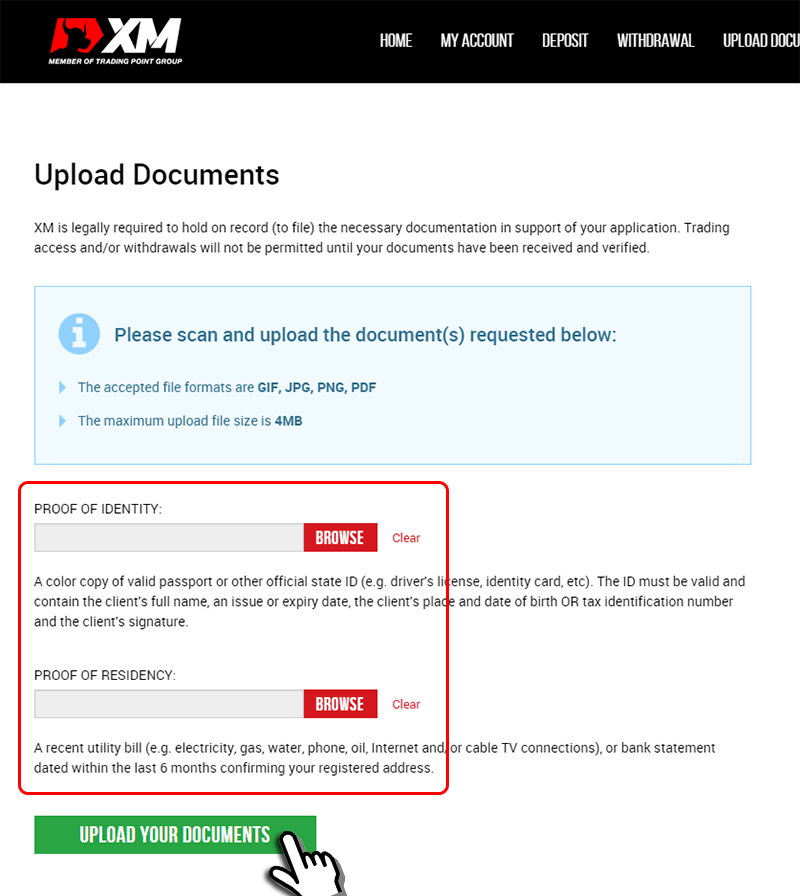 Identity documents with clients' photographs such as driver's license or passport.
Documents for clients' proof of residency.
(For example gas, water, electricity bills or postal receipts)
If you do not have a scanner, you can take a picture of the documents by camera of a mobile.
It is OK to save it on your PC and upload it
Please select the file you have saved on your computer by clicking "Browse".
After you have selected the documents, click "Upload your Documents" to finalize the submission.
Your documents are normally processed within a week latest before your account is officially activated.
If you would like to trade with your account immediately after its activation, contact us in English to receive an early response.
---