It is very simple to deposit money into real account at XM
In addition to Credit cards, other deposit options are also available via VISA debit card, NETELLER, and Skrill.
Step1: Click "Deposit money" button at 'My page'
To trade with a real account, you will need to submit identification documents first.
If you have not submitted identification documents, please activate your account with reference to the "Method of submitting identification documents" page
If your account is already activated, you will see a message "Your Account is Validated" on the right corner menu of the screen.
Click "DEPOSIT" on the top menu of the screen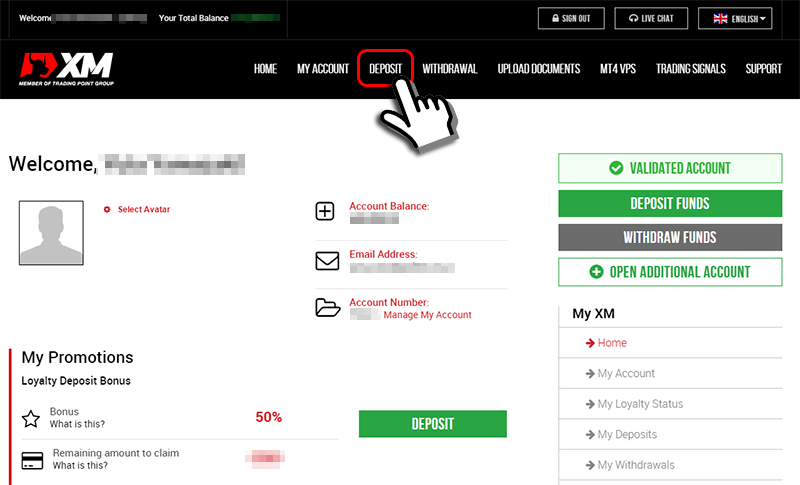 Step2: Select deposit options
And then select the deposit method of your choice (click the deposit button)
It is recommended that you choose credit card (including visa debit card) as deposit option as the deposit will reflect in your account immediately.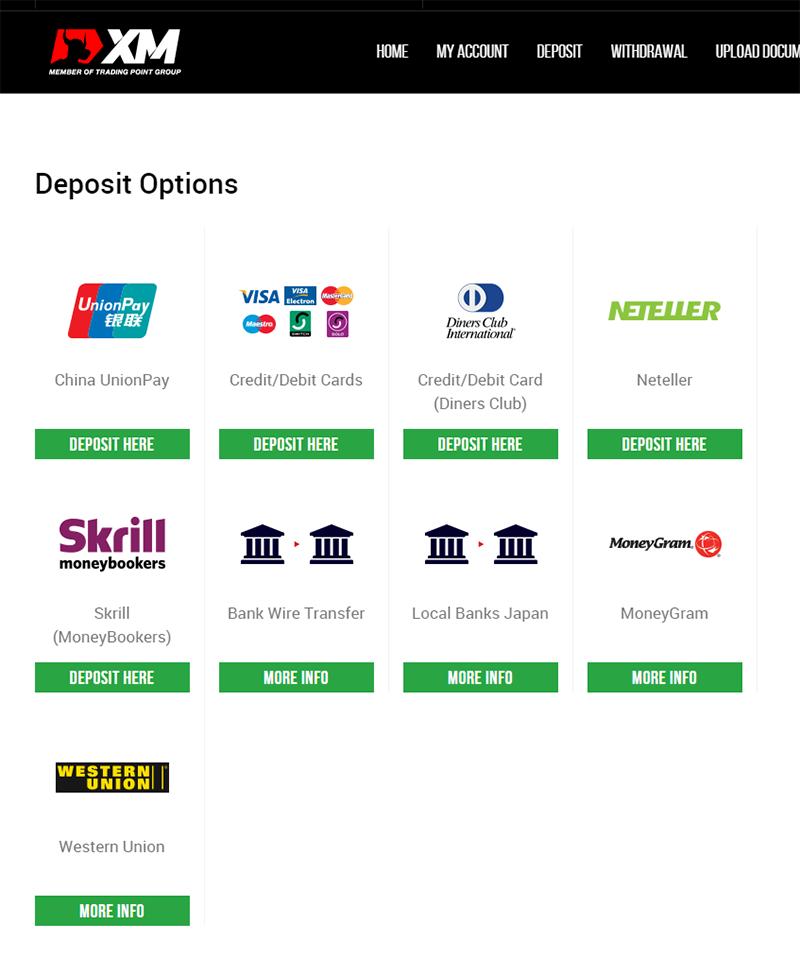 Step3: Enter the deposit amount
We have a list of deposit options via debit cards below.
Enter the amount you wish to deposit into your account.
Account base currency will be the same as the currency you choose when you registered for an account
E.g. If USD is chosen at the time of registration, please enter the deposit amount in USD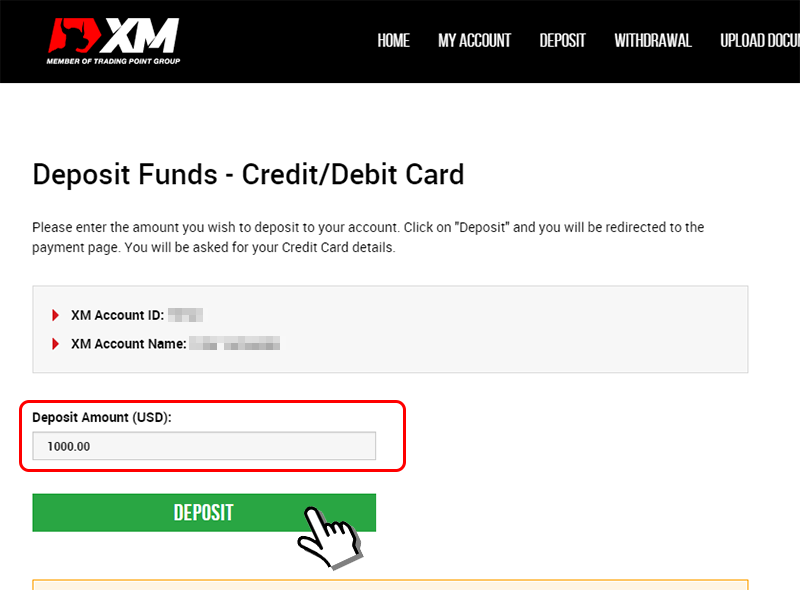 Confirm Account ID and Account Name as well as the deposit amount.
Click "Submit payment" and it will jump to confirmation page.
If all the information provided is correct, click "Confirmation" button.

Step4: Enter Credit card information
Enter your credit card information (debit card is also accepted) when you go to credit card information input page.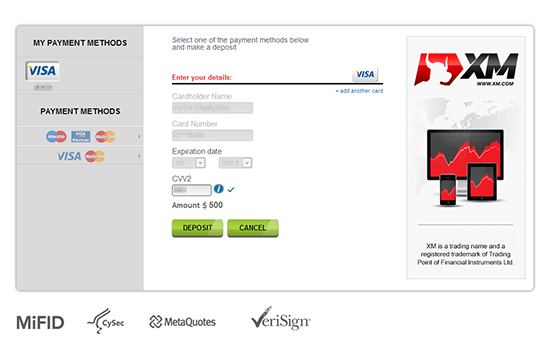 After you have entered Credit card information, click Continue button, a message will appear on the screen stating that the payment is being processed,


Step5: Finalizing payment
This screen will appear once you have reached final step of the depositing process.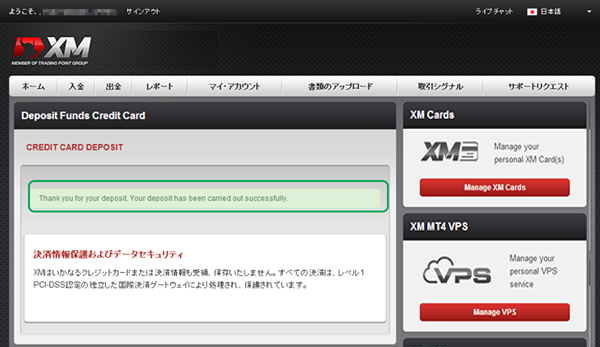 If the payment is not reflected in the account?
If the payment is not reflected in the account immediately, please let us know about your payment submission by completing support request in order to take the priority support request.
Please send a request with a simple message regarding "deposit". Payment will be reflected in your account within 24 hours latest.
When you submit payment from overseas rather than registration place of residence, for fraud prevention and security, you are advised to attach card statement and image of your card.
Please be careful if you do not get confirmation and the money is not reflected in your account.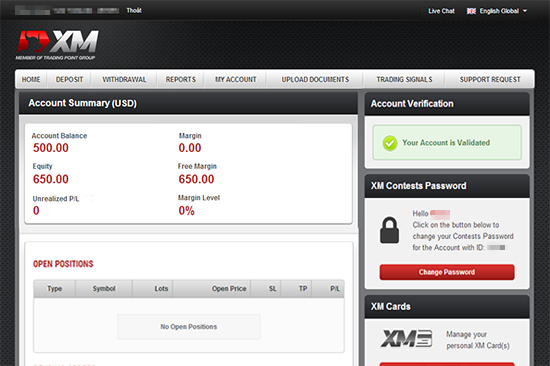 Confirm the deposit amount, including 30% bonus.