Some points beginners have to be aware of while trading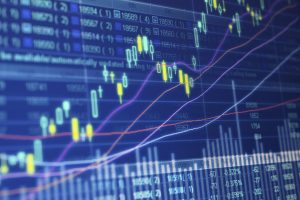 This article introduces the points FX beginners need to consider when dealing with foreign Forex.
You can trade better by leveraging your knowledge about foreign Forex.
The required deposit and appropriate leverage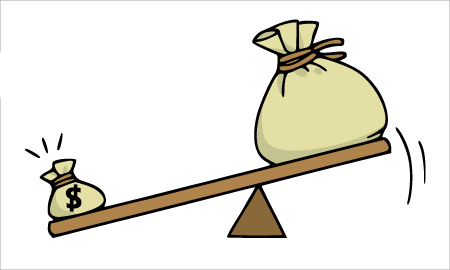 Close with small required deposit from the maximum leverag, that is an advantage of foreign FX.
"XM Group" can be traded with 10x margin lots ~ (0.01 lots) if it;s Micro account because the maximum leverage is 888 times.
However, when trading with leverage level close to maximum leverage of 888 times, the system will automatically cut loss in the event of exchange rate fluctuations, even just a little. Therefore, you should trade with the appropriate leverage.
For foreign FX brokers, effective leverage is displayed on "MT4" and "MT5". You need to determine an leverage level that does not depend on residual margin, …
Related articles:How to calculate deposit needed in XM Group and practical leverage level. 1 STANDARD account with 100,000 units of currency
Currencies that are easily traded and currencies that are difficult to trade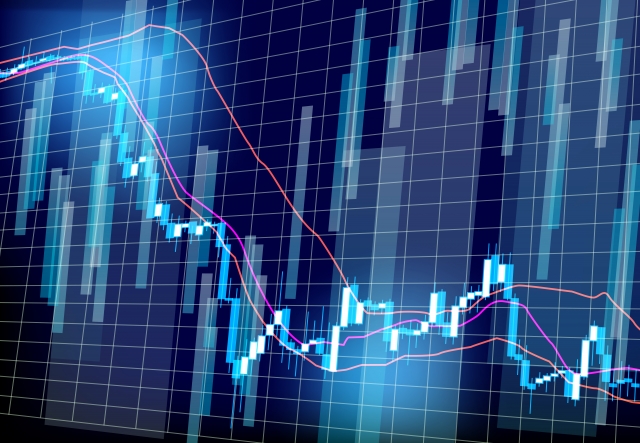 Among Forex currencies, there are currencies that are easier to make money and those that are difficult to make money.
"Major currencies" are well known in the world, with narrow spreads and volatile exchange rates. Therefore, they are traded a lot by investors with big trading volume.
In contrast, the less well-known currencies are called the Minor currency with broad spreads and the less volatile exchange rate they are traded less with smaller trading volume.
Major currency ( easy to make money)
EUR/USD (EURO/US dollars)
USD/JPY (US dollars/Japense Yen)
GBP/USD (Brisith Pounds/US Dollars)
AUD/USD (Australian Dollars/US Dollars)
USD/CAD (US Dollars/Canadian Dollars)
EUR/GBP (EURO/British Pounds)
USD/CAD (Australian Dollars/Canadian Dollars)
If the trading currency falls to one of these major currency pairs, the trading opportunities will be greater because narrow spreads and exchange rates are more volatile than those of other currencies.
"Technical analysis" looks for a suitable trading time
"Technical analysis" is a way to find the right time to trade by analyzing the past exchange rate chart
By proper technical analysis, you can apply to the trading.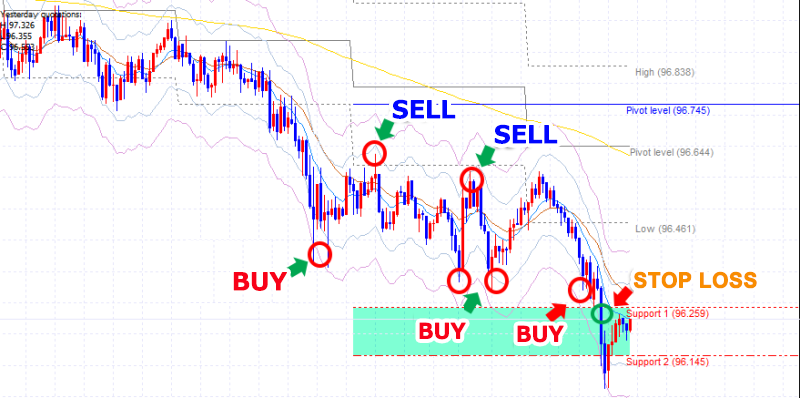 As shown above, the indicator being displayed on the graph is the "Envelope" indicator.
With this Envelope you can trade "Buy" if the Envelope line intersects with the lower line line and "sells" if the Envelope line intersects with the upper line.
FX trading time
You can trade FX anytime during working days, except Saturday and Sunday.
FX Trading Time

(GMT+2) Monday 00:05 ~ Friday 23:50
In particular, the trading time in London and New York forex market, is the time when market participants increase and the exchange rate fluctuates widely.
How to choose an account
XM Group of the foreign broker has 3 types of accounts. Micro Account (1 lot=1,000) is suitable for beginners because it can close an order even if the required deposit is small around 10x yen.
Of course, do not forget to choose the maximum level of 888 times.
Related articles:Comparing XM Group accounts. Differences between MICRO account, STANDARD account and ZERO account
Standard accounts and micro accounts are two accounts eligible for the bonus.
Simple FX Trading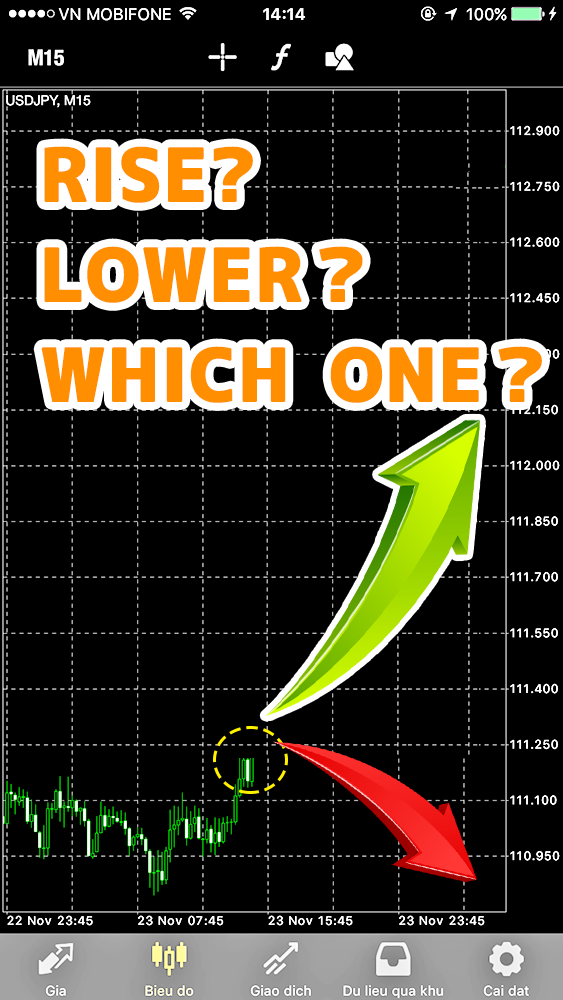 FX trading from a beginner's perspective may be difficult, but actually FX trading is just a some clicks to select "sell "or" buy "after choosing currency pairs and entering trading amount".
You can first try FX trading for free because XM Group has Demo accountfor practice.
---