How to switch accounts in case you want to sign in to another account on MT4 (iPhone app).
For example, you can switch from demo account to practice account. It is very simple to switch MT4 accounts within 3 steps. Span> p>
Step 1: Touch "Setting" → "Trading account".
First, touch the "Setting" button on the menu displayed at the bottom of the MT4 app, then continue to touch "Trading account".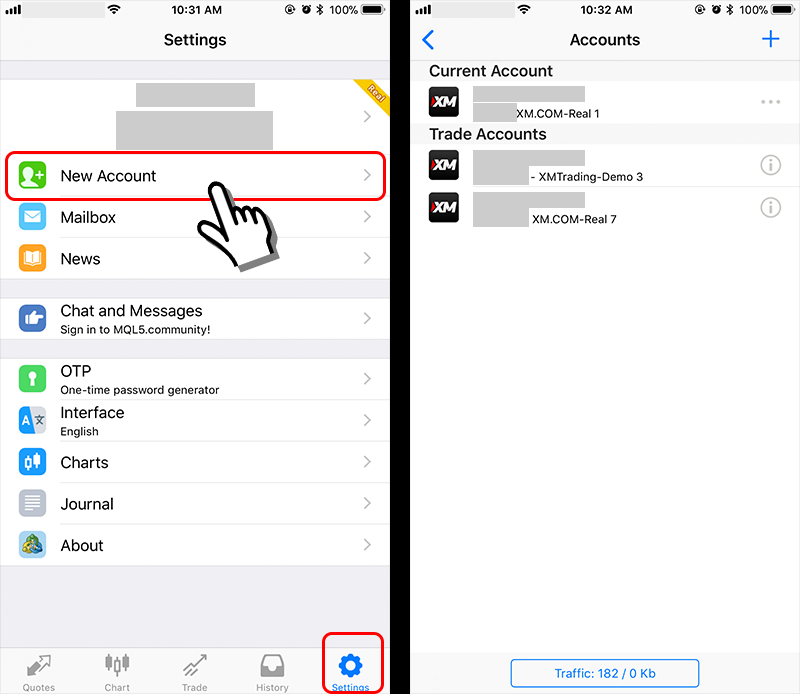 Step 2: Touch "Sign in with existing account"
Touch the "+" icon in the upper right corner of the "Account" screen → it will jump to the "New account".
Then, touch "Sign in with existing account".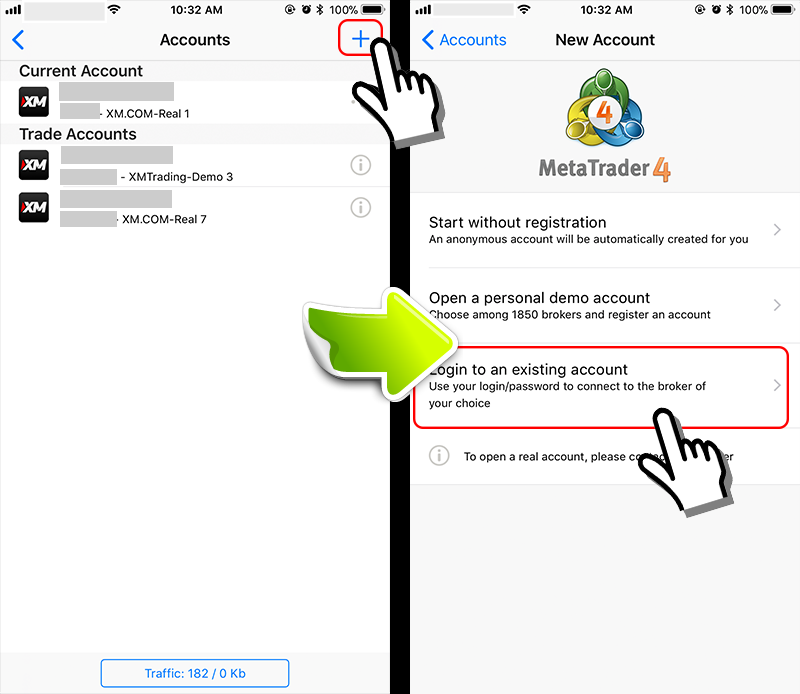 Step 3: Sign in to your account after searching for the matching server number
After entering the trading company name into the search form "Server", the server list will be shown. You can log in to a specific account by choosing a compatible server number → enter your login ID and password → touch "Sign in" on the upper right corner of the screen.
(For "XM" the Forex trading company, information such as server number, … will be sent to your email when the account is created.)
To switch MT4 account, follow the steps in the example by logging into trading company A on MT4, then logging in to another trading company B.
In addition, XM in Forex trading, 1 person can open up to 8 accounts. You can also use one account for a specific purpose such as opening a USD account, EUR account or trading account with only bonus.