How to login to another account on MT4 smartphones (Android)
If you would like to sign into a demo account or another XM account, you can switch accounts simply with 2 steps below.
Step 1: Touch Account from the menu
After starting the MT4 Smartphone application, touch the "3 Line" icon in the upper left corner of the screen.
Touch the account that's displayed at the top of the menu.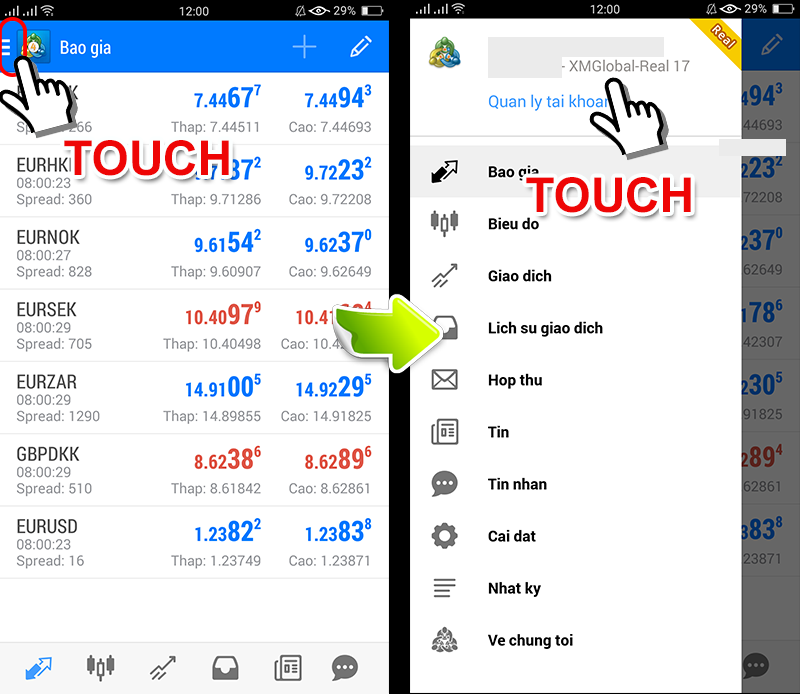 Step 2: Sign in to your XM account
Touch the "+" icon in the upper right corner of the "Account" information screen.
Next, touch "Sign in to existing account" from the "New account" screen.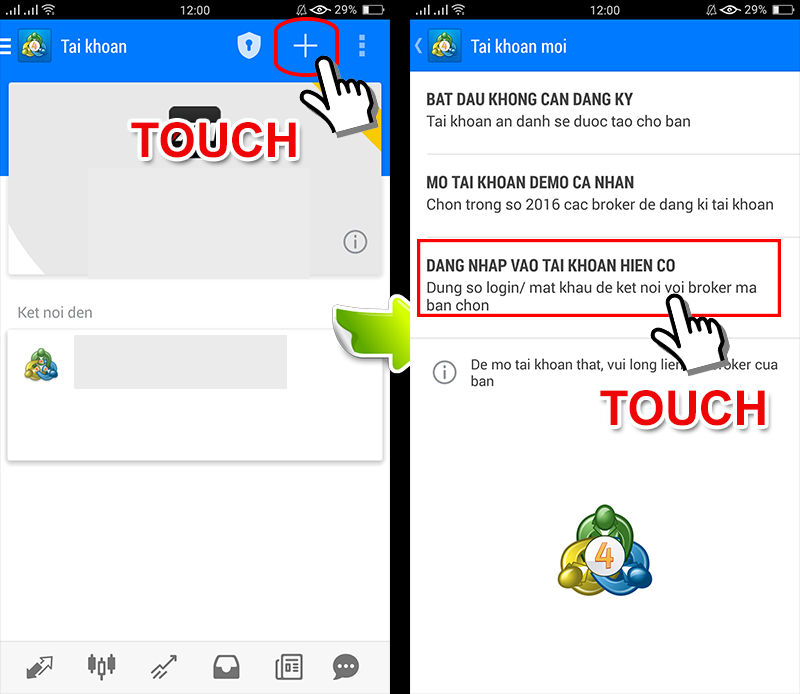 Enter "xm" in the search box to search the XM account list. Select the account number of your existing account from the account list.
Some servers ID have similar numbers, so please select the correct server number.
(The server information is detailed in an email titled "Welcome to XM", sent automatically by email after the account is opened.)
After entering your login ID and password, touch "Sign in."
(Password is the password that you registered when opening an account)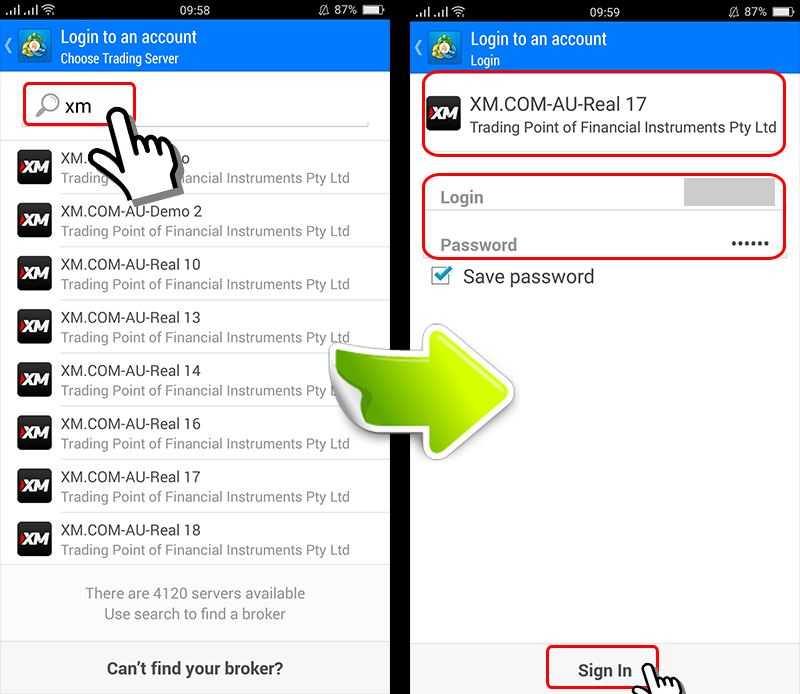 So, you can already sign in to your XM account.
If you want to sign in to multiple XM accounts, you can add the account with the same steps above
---