How to add indicators in the MT4 Smartphones application
Adding indicators for the MT4 app (smartphone version) is very simple.
How to add indicators
First, touch "f (indicator)" at the top of the graph screen.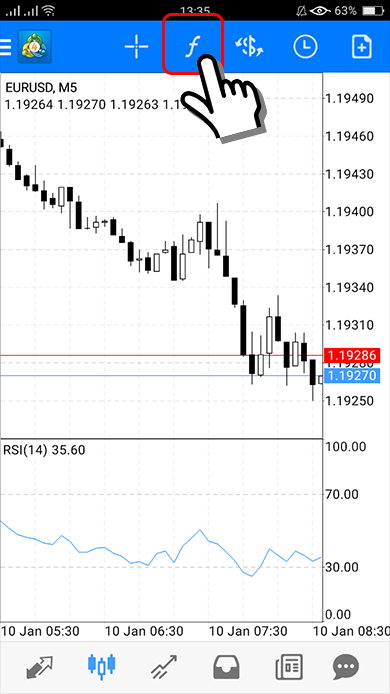 Next, touch the desired indicator at the screen.
This time a Moving Average will be added.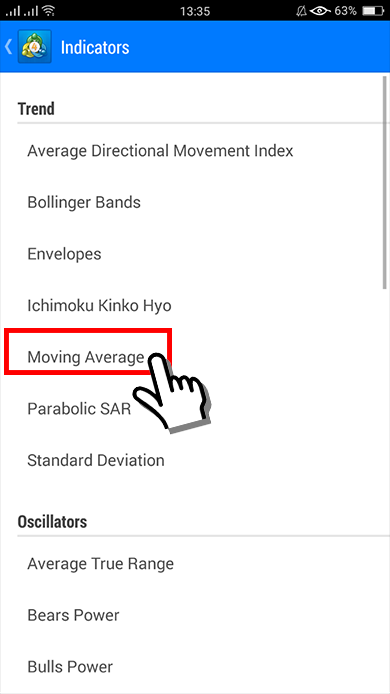 Then set the desired value in the parameter input screen.
For example, this time, the 25-day EMA has been set. You can also change the display color.
Finally, touch the "Finish" button in the upper right corner of the screen.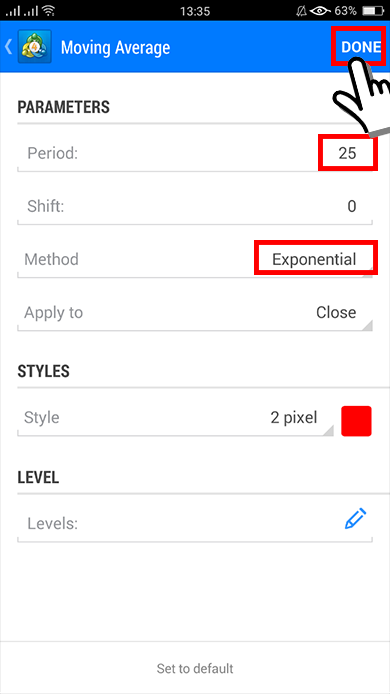 So, you've finished adding indicators.
You can confirm the indicator being displayed on the graph screen.
How to add multiple indicators
You can add more MT4 indicators to your PC.
By touching the "f +" symbol shown on the right, you can add as many indicators as you want.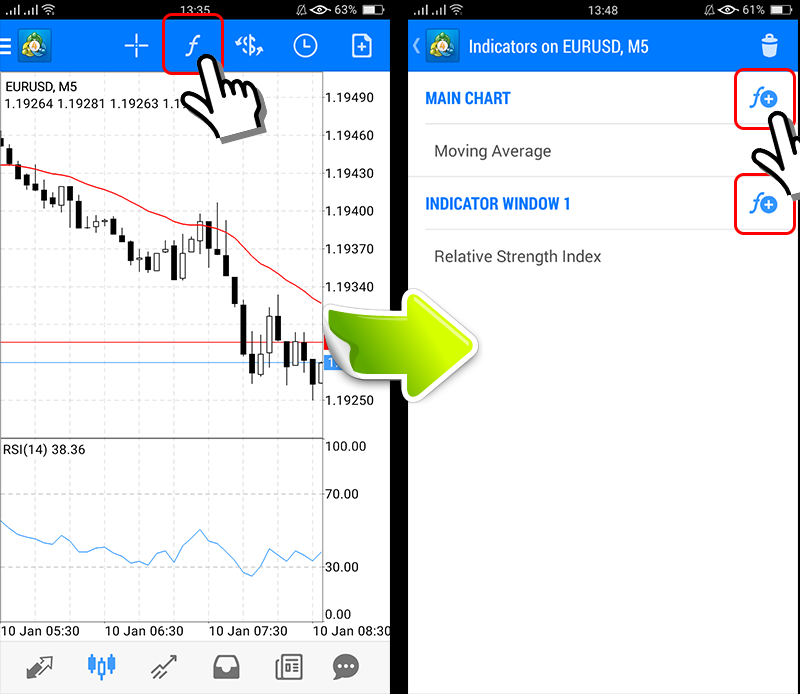 The images below are 25EMA, 75EMA, 200EMA. It's showing Bollinger band, MACD.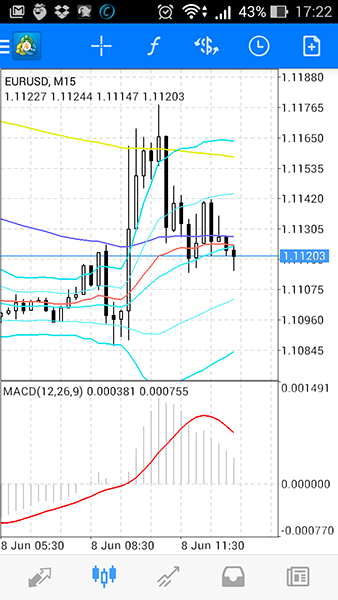 So, you've finished adding multiple indicators on the Smartphone MT4 application.
---