Let's start MT4!
Start MT4 by clicking on the icon XM MT4 desktop.
If there is no shortcut icon on desktop, start MT4 by following these steps: [Start Menu] → [All Programs] → [XM MT4] → [XM MT4]

Once MT4 is started, click in the order of the upper left corner of the screen: [File] → [Login].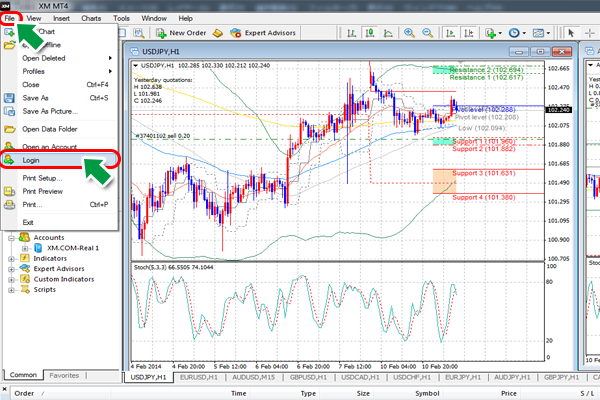 When you click the Login button, a login screen will appear.
Enter login ID and Password obtained when opening free account on the log-in screen
*※ Please click "Register Now" button below if you have not opened a free account.
It can be done in one minute! Method of opening free account will be described.
In the case of Demo trading, please select XM.COM-DEMO in Server.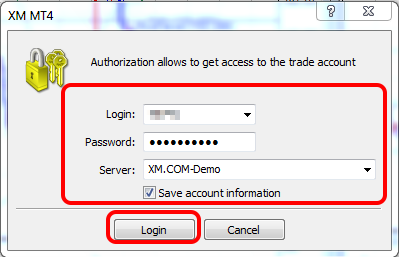 MT4 has been successfully launched.
Please refer to "basic MT4 Manual" for the basic use of MT4.