How to customize MT4 chart screen
After setting up MT4, you can use it without installing anything else, but if it was installed with default setting, it might be difficult to see the chart, therefore you should choose customize setting to view the chart better.
First, right click on the chart that you want to customize.
After the installation screen pops up, click "Properties".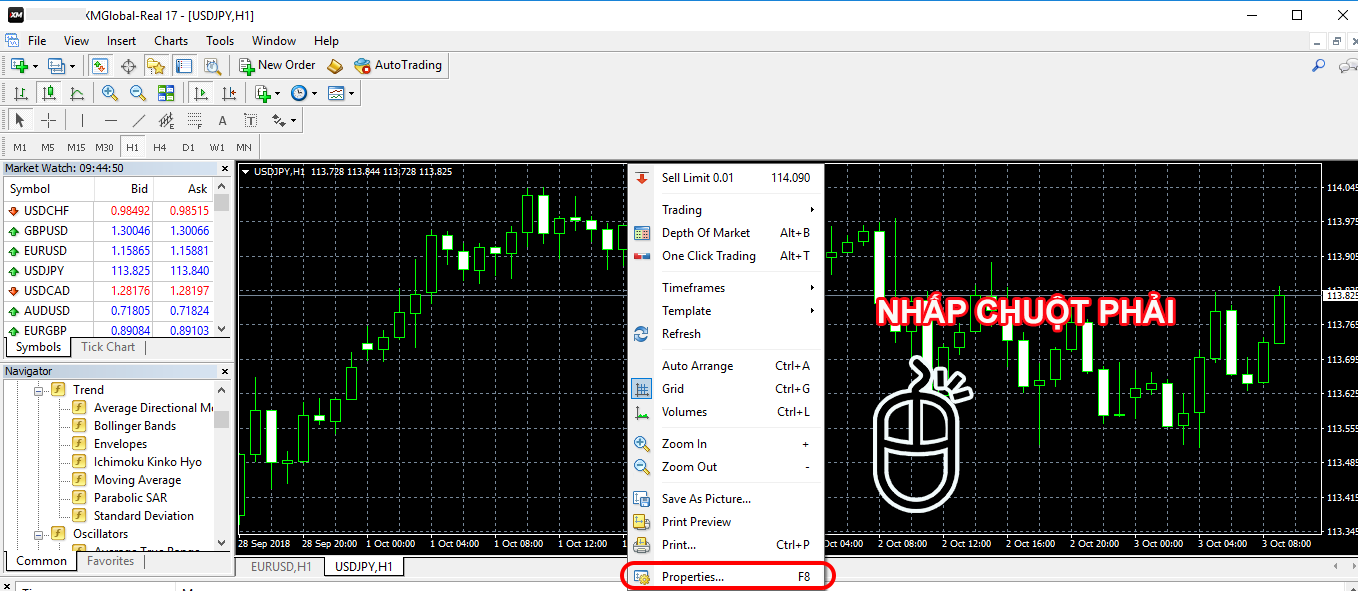 Next, click "common"and set up as below.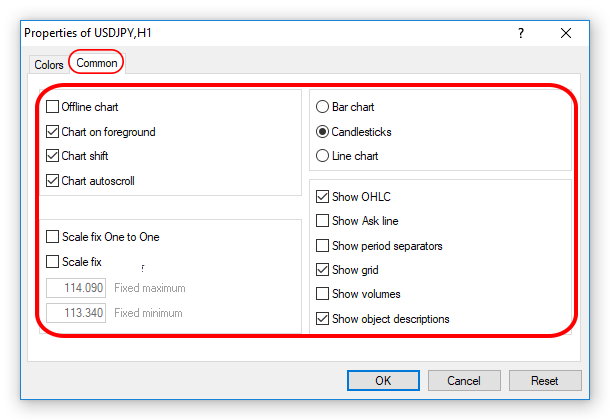 Tick on the front graph
Tick on moving graph
Tick on automatically rolled chart
Tick on candlestick chart (Bar chart also OK)
Tick on showing OHLC
Tick on showing grid
The above setting is default setting. Customize the setting tailored to your need so it's easier to view.
How to change the color of the candlestick chart
You can also change the color of the candlestick chart.
Click on "Color Tab", then change the color by clicking on each color.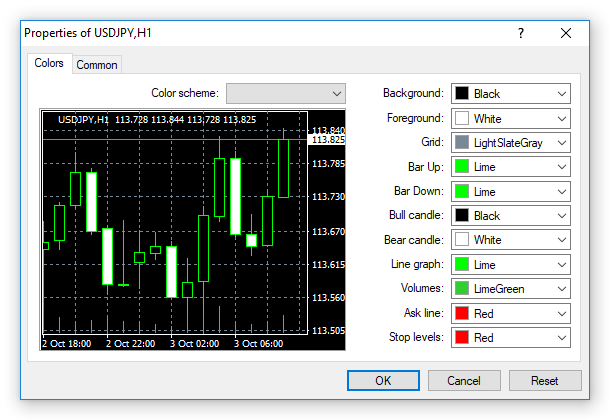 "Increasing Price" and "Increasing candlestick ," "Decreasing price," and "Decreasing candlestick", it's easier to see if each pair has the same color.
Increasing price is red, decreasing price is green this is the common mix.
After setting the colors as you like, click the "OK" button then the color scheme is finished.
---