How to open a Real account XM Group! It only takes 2 minutes! Can be traded immediately with bonus
Opening an XM Group account is a simple 3-step process that can be completed in approximately 2 minutes.
By opening an XM Group account, you gain access to trading various instruments such as currencies and commodities.
Additionally, XM Group offers a maximum leverage of up to 1000:1, allowing you to trade with just a small amount of capital, and any profits generated from trading with bonus funds can be withdrawn without making a deposit.
Step 1: Create a profile
Open the XM Group official website and click on the "START WITH $30 FREE" button.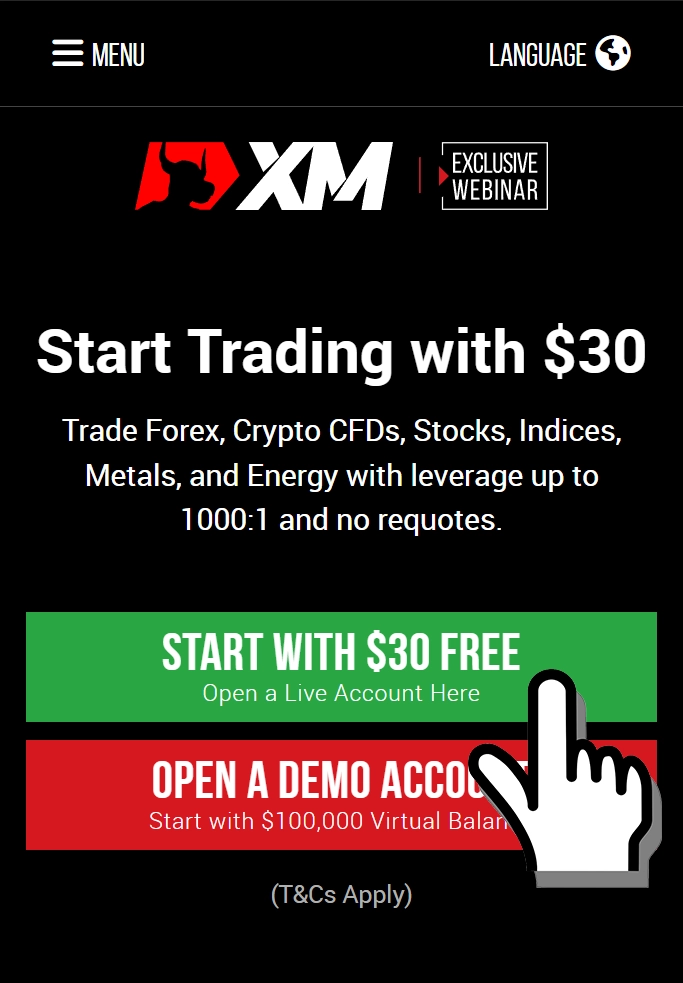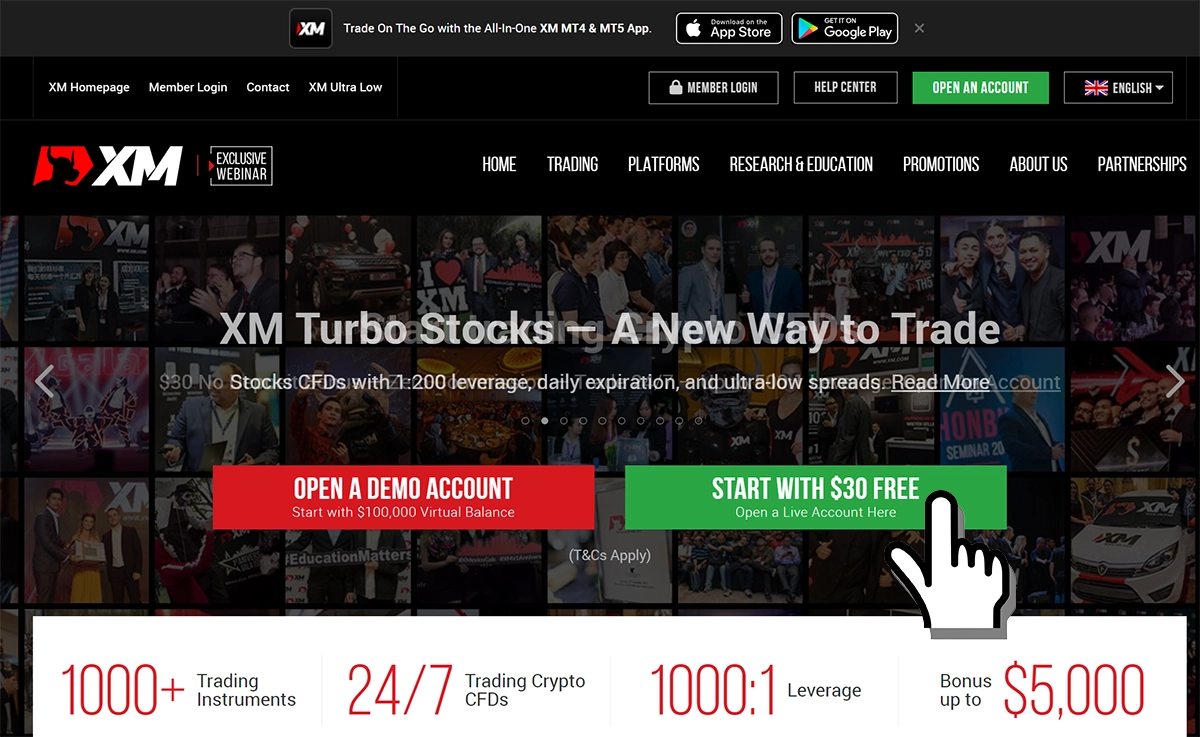 Entering Email Address and Password
First, enter your email address and set a password to create your profile.
Once you have entered the required information, click the "REGISTER" button.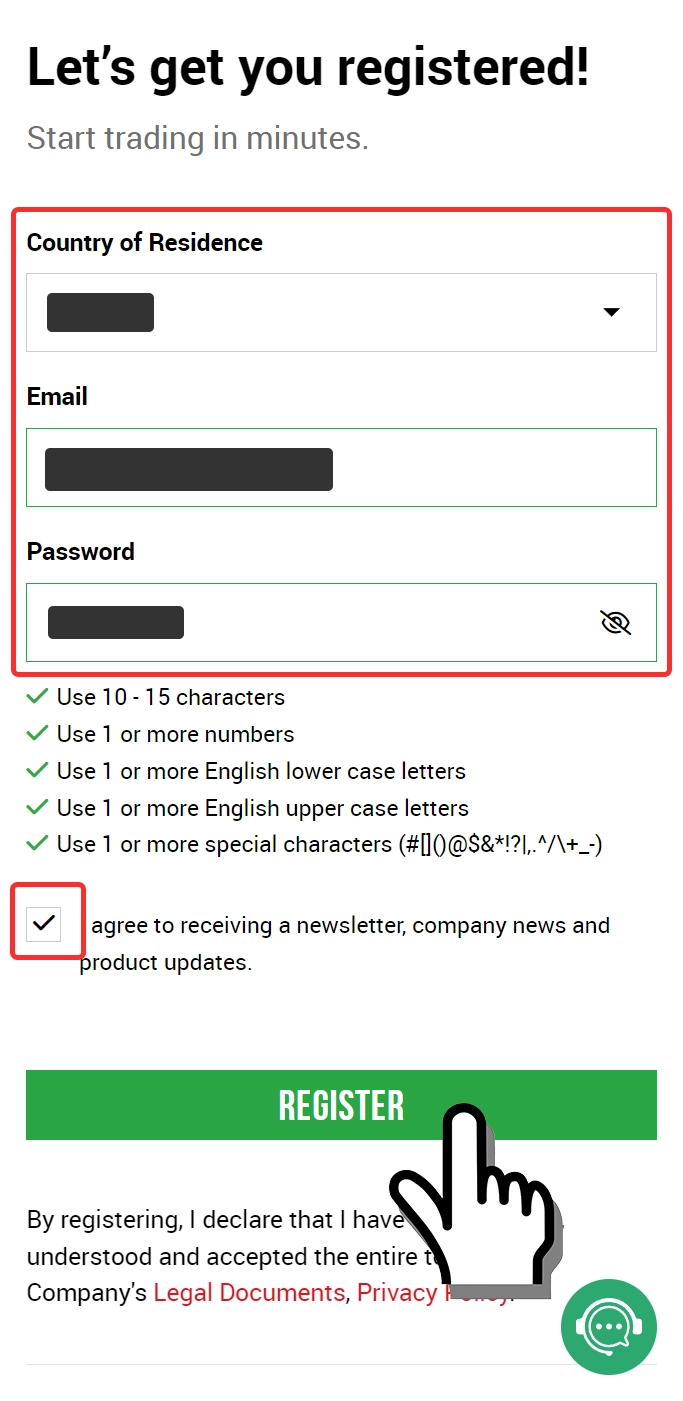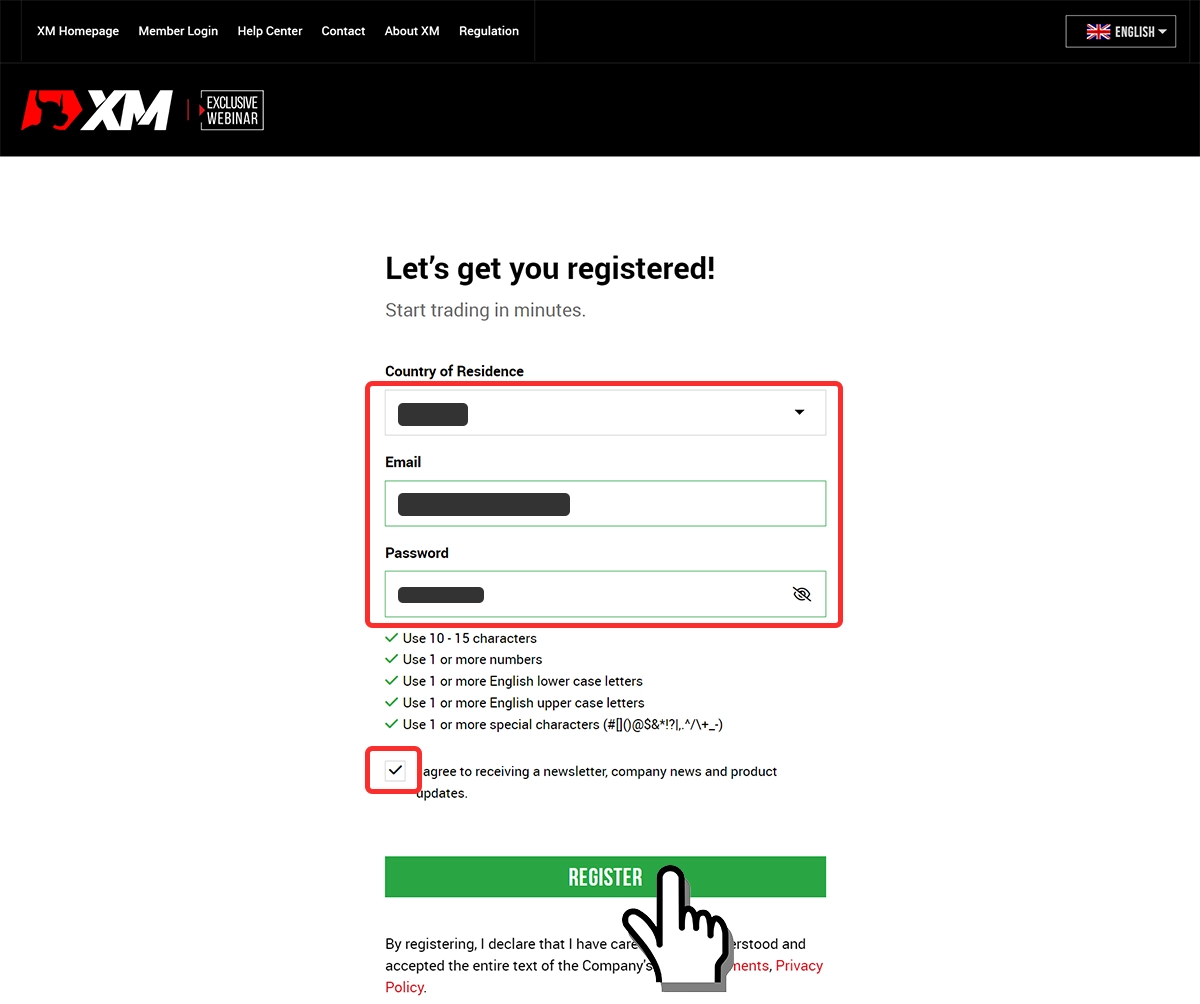 Email Address Confirmation
Shortly after registering, you will receive a confirmation email from XM to the email address you provided.
Open the email and click the "VERIFY EMAIL" button.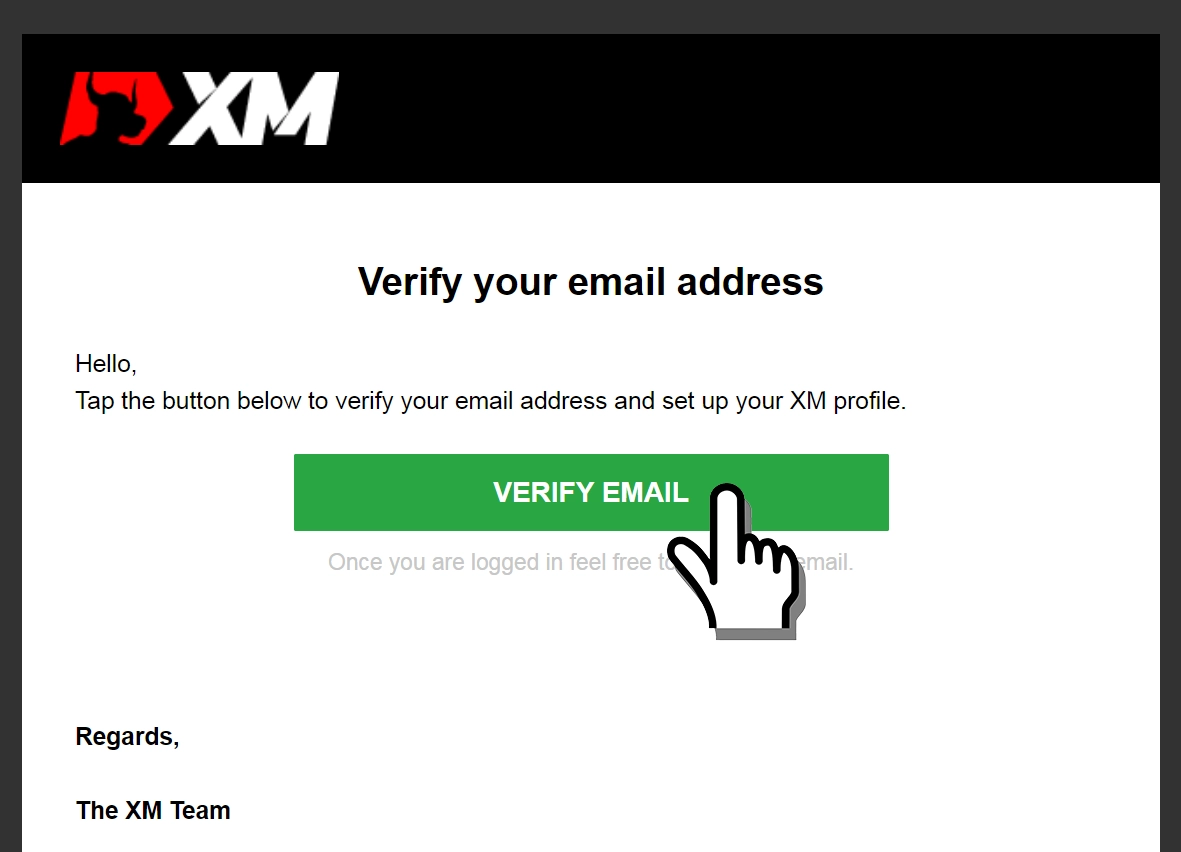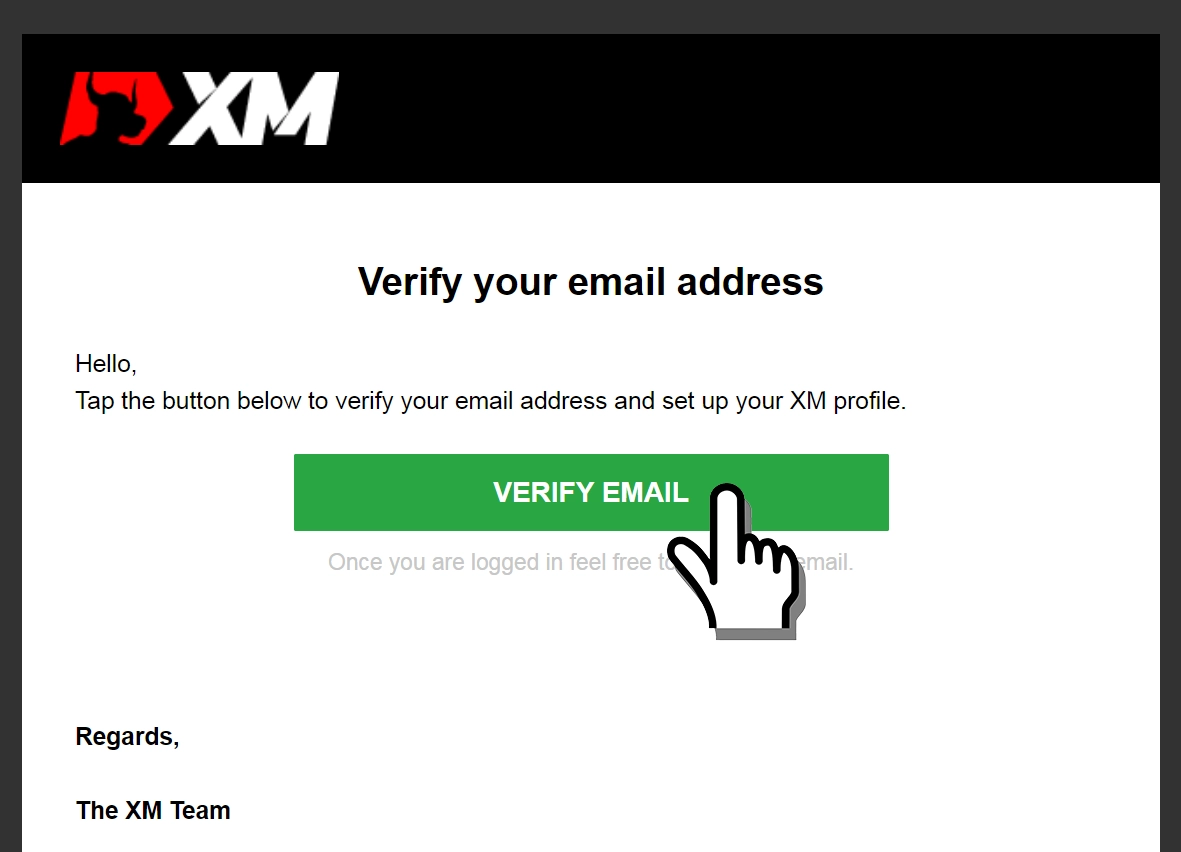 Step 2: Account Application
Log in to XM Group Members Area
Open XM's Members Area and enter the email address and password you registered with in Step 1 to log in.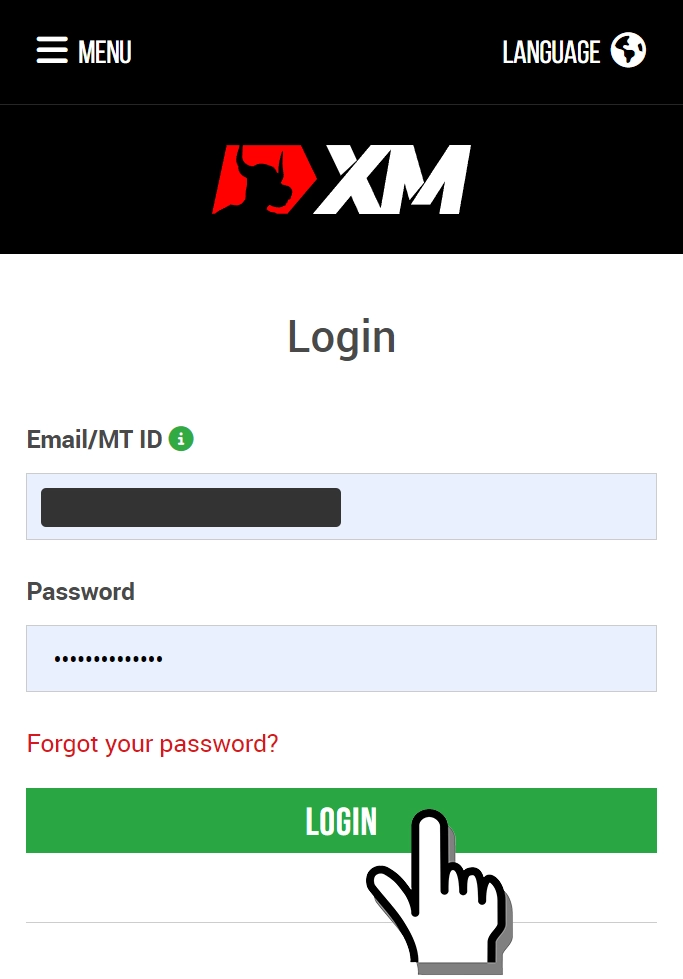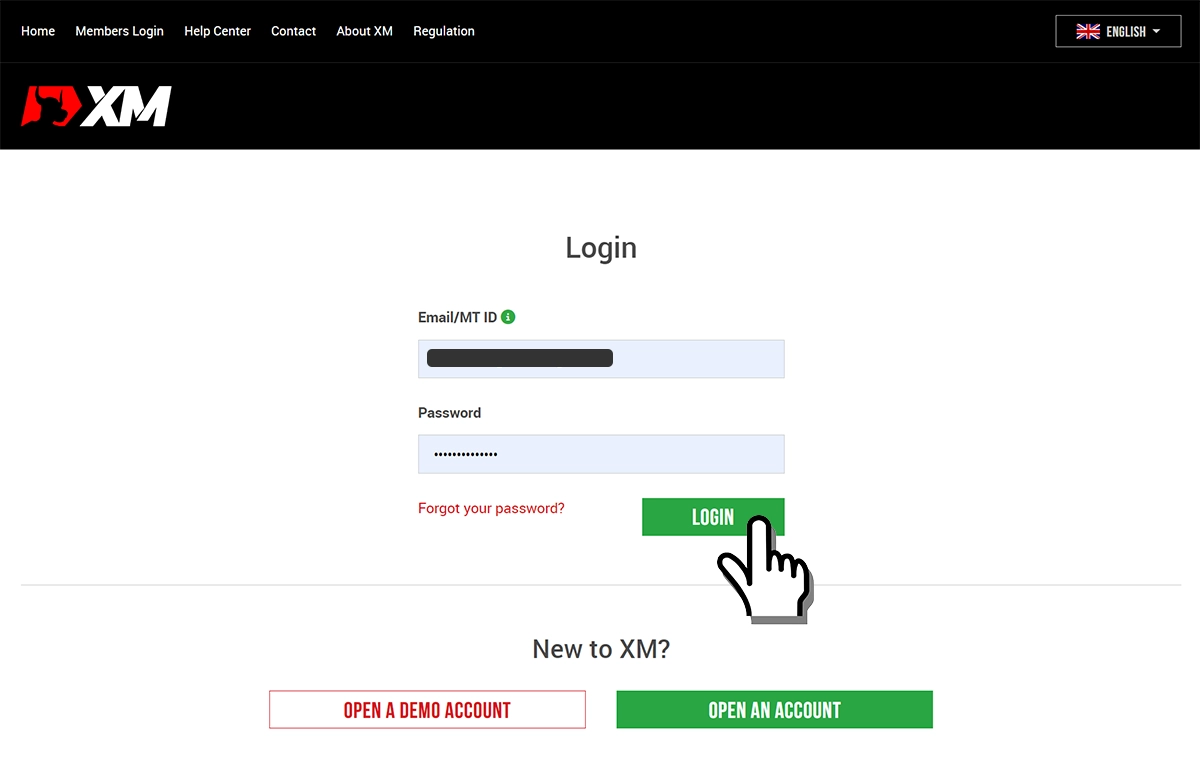 Profile Creation
Click on the "Open Real Account" button to open the profile creation screen.
Enter your name, date of birth, address, and phone number.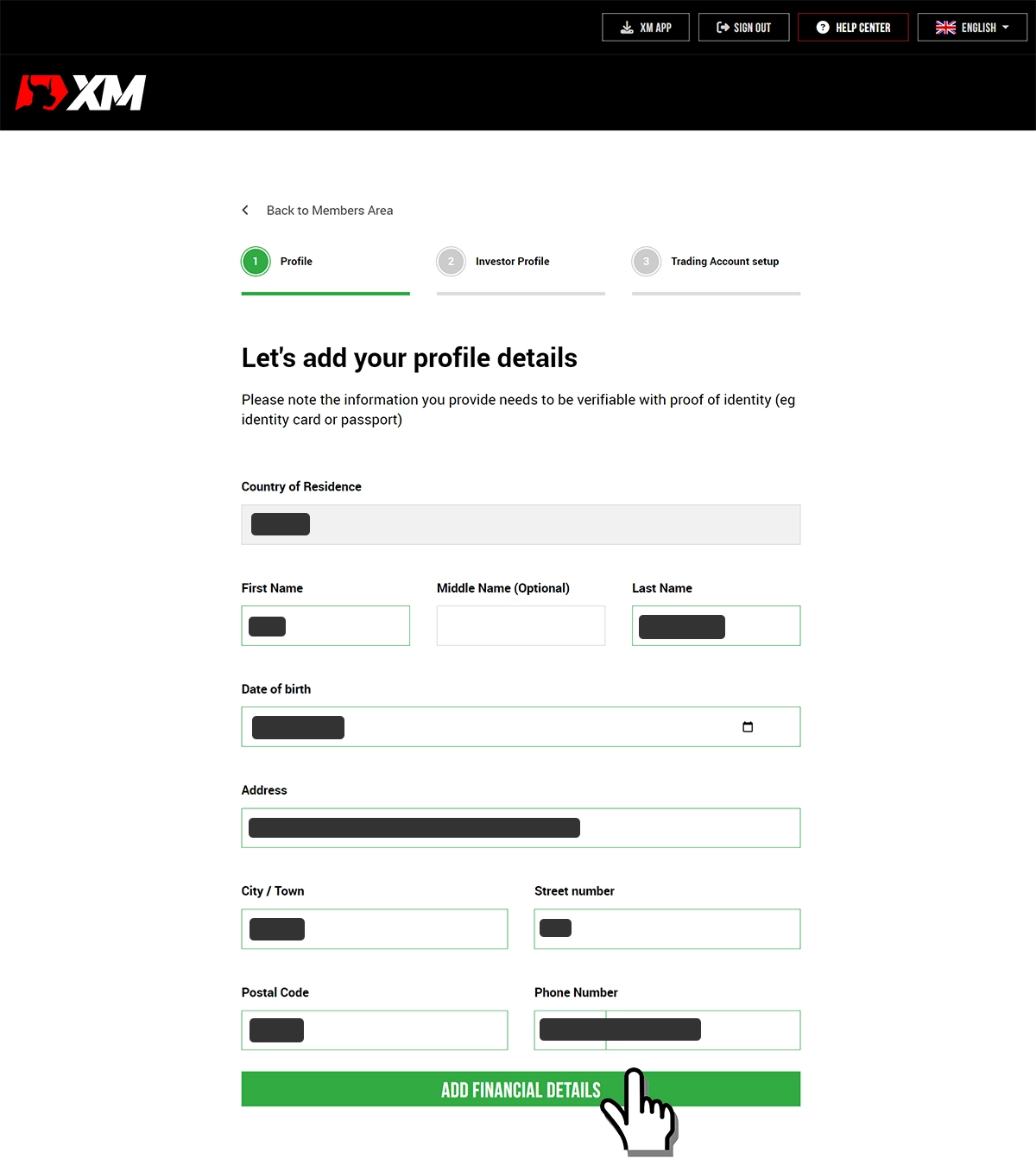 Your Investor Profile
Please provide your response regarding your experience with CFD trading.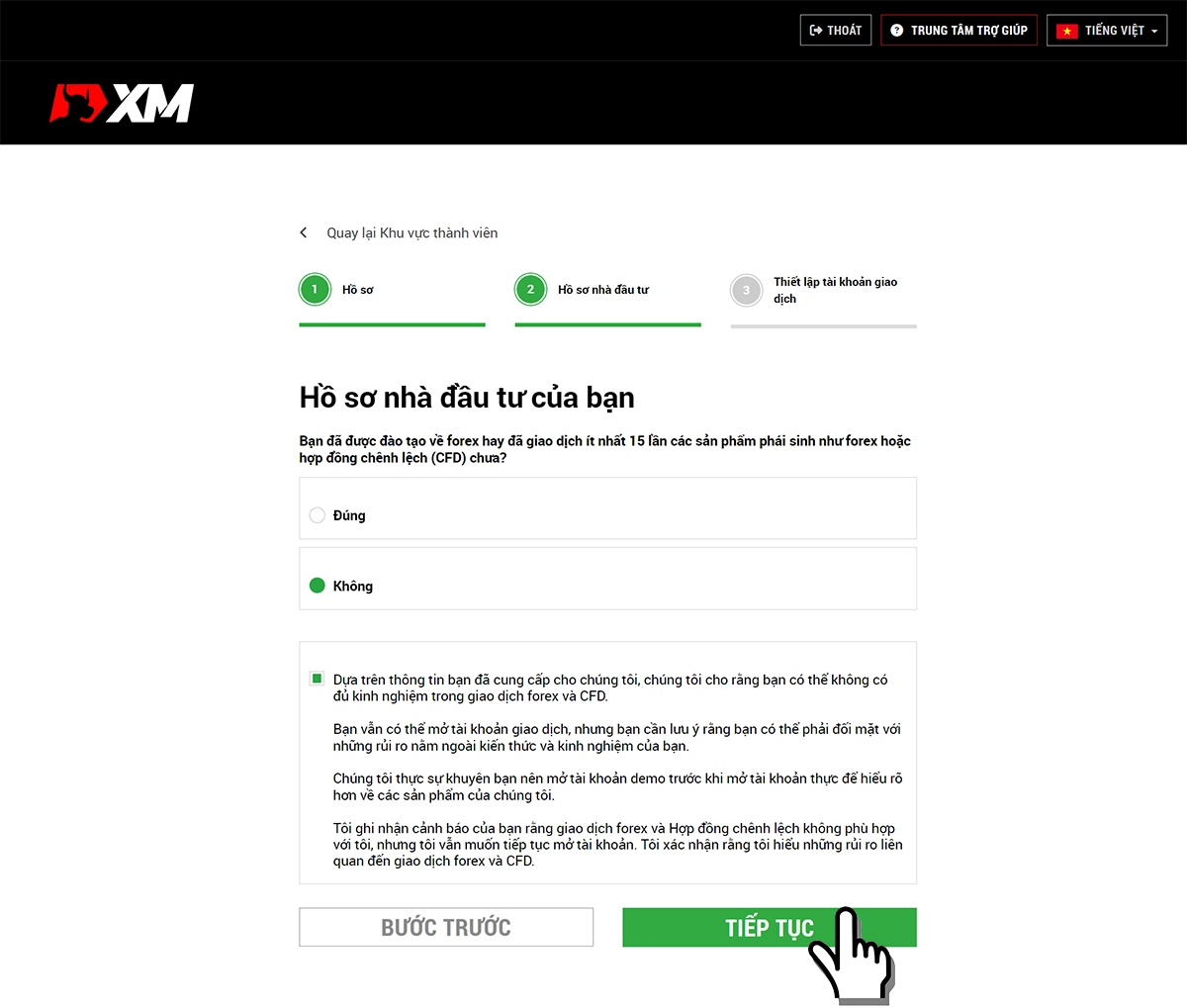 Please select your preferred trading account.
You can choose from 5 types of account.
For beginners, the Standard account is recommended as it offers a bonus.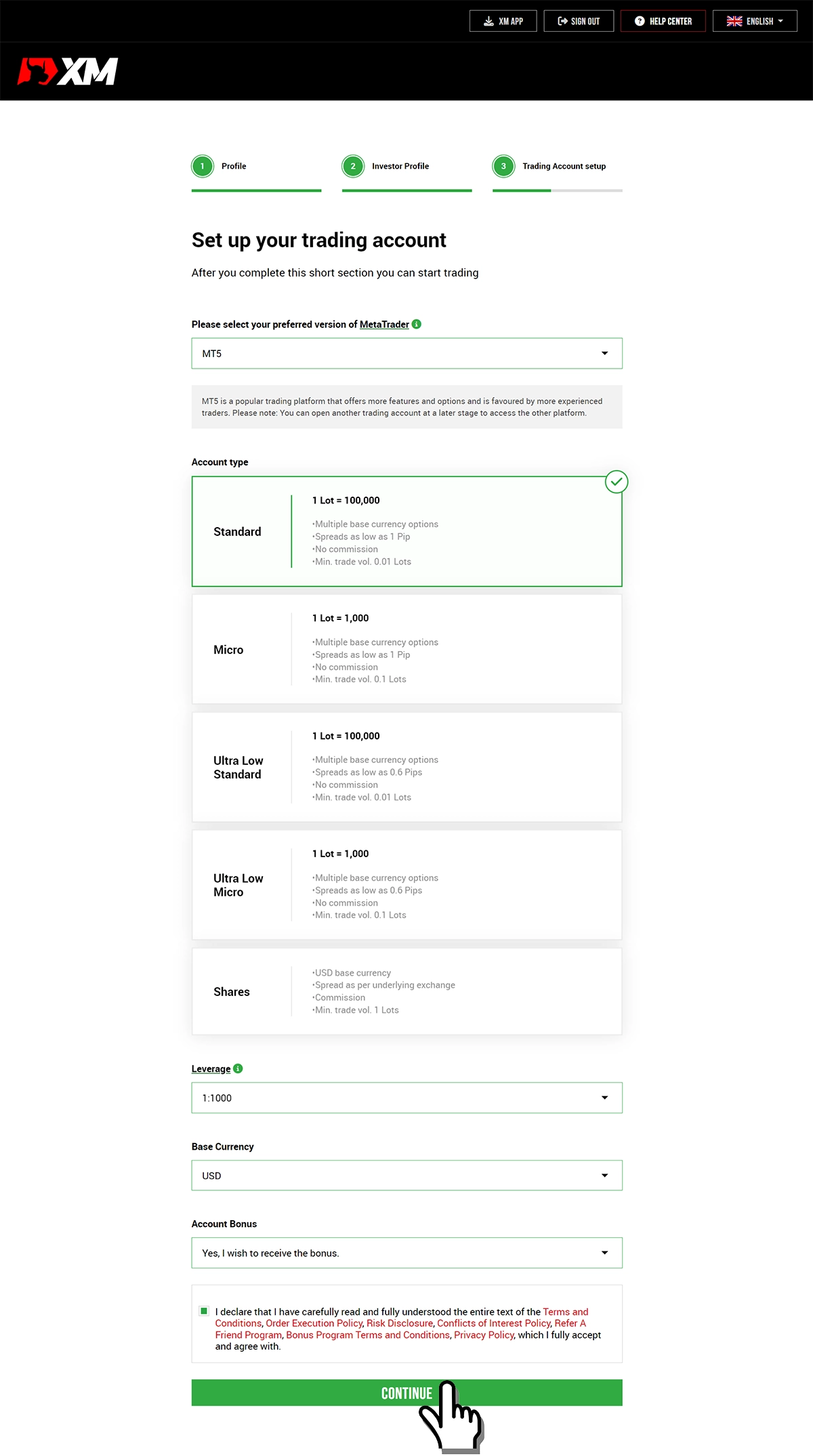 MetaTrader version:

(e.g., MT5)

Account type:

(e.g., Standard)

Leverage:

(e.g., 1000:1)

Base currency:

(e.g., USD)

Account bonus:

(e.g., Yes, I wish to receive the bonus)
Check the checkbox and click the "CONTINUE" button to proceed.
Password Setting
You will set a password for logging into the MT4 or MT5 trading platform. You can use the same password you set in Step 1.
Click the "COMPLETE" button.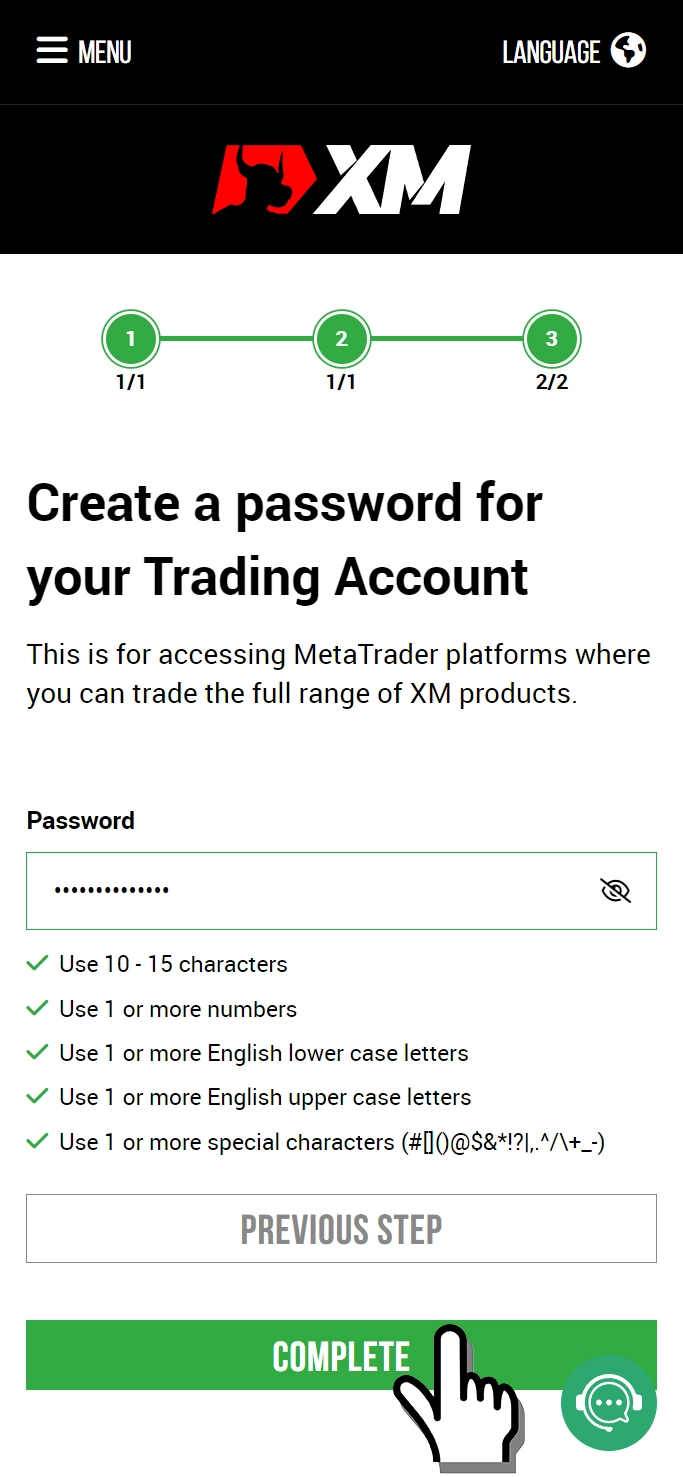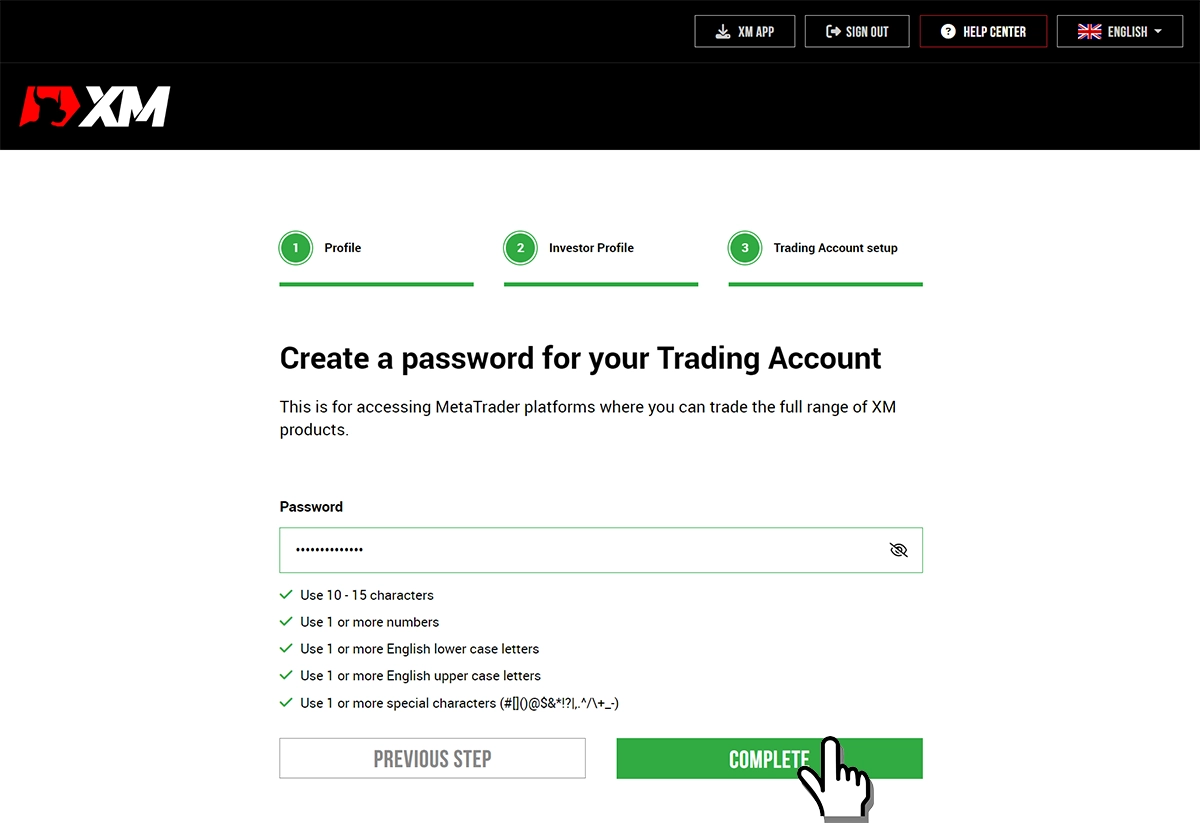 Step 3: Provide Additional Information.
When you click the "VERIFY ACCOUNT" button, it will open the XM member page where you will need to complete the required additional information step by step.
It's a simple process with just one selection per item, and it's not a complicated application.
Please answer the following question regarding your tax information:
Please select your response to the question "Do you have a Tax Identification Number (TIN)?" and click the "SUBMIT" button afterwards.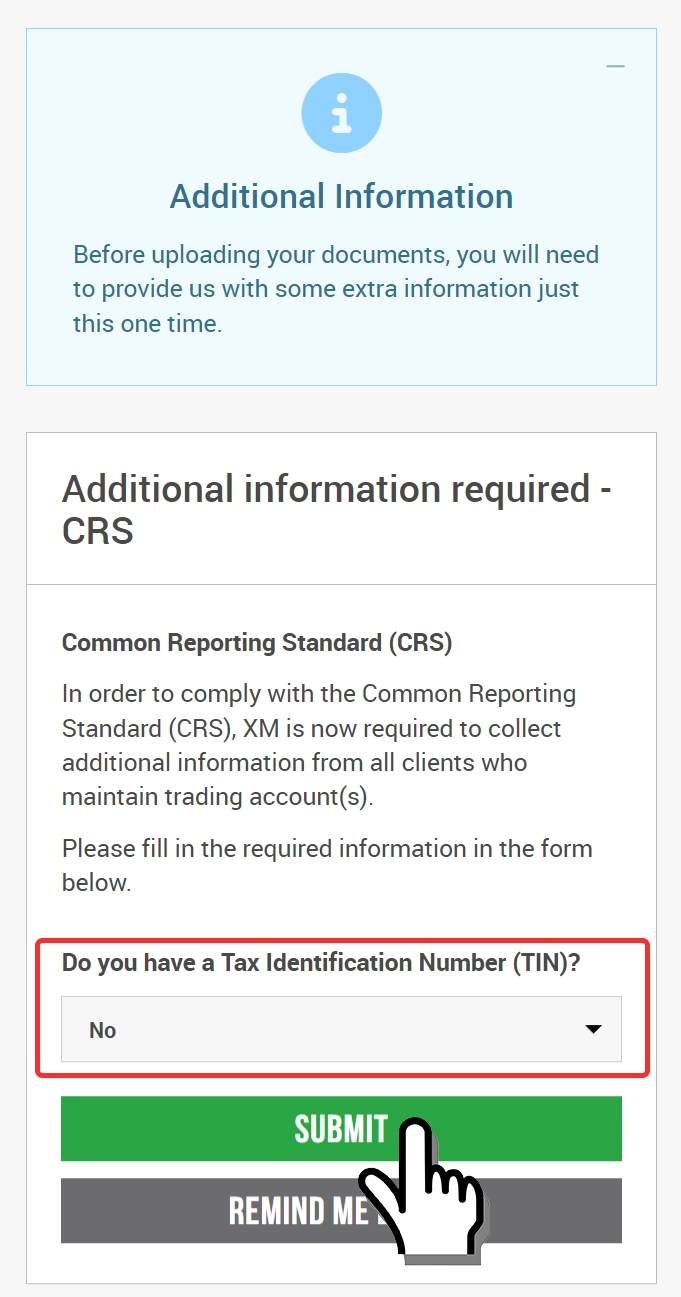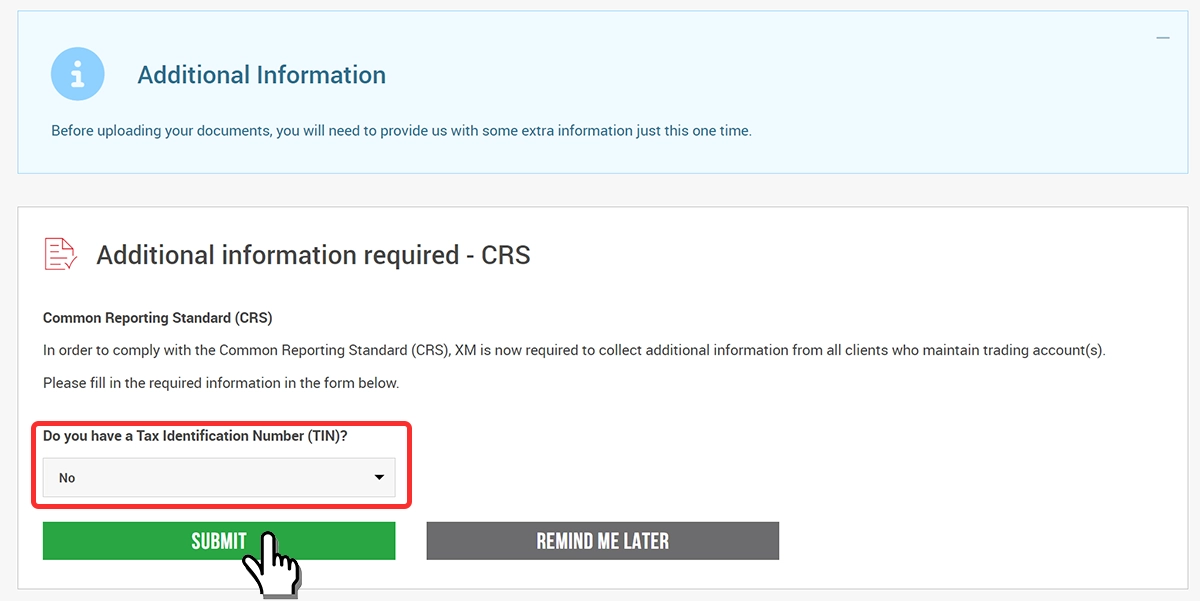 Uploading Identity Verification Documents
XM is required to conduct customer identity verification based on the regulations of European financial trading firms.
Therefore, customers need to submit one of the following identity verification documents to XM: "Resident ID card, Driver's license, or Passport".
It is easier to perform this process using a mobile phone as you can capture the documents using the phone's camera.
Click the "START VERIFICATION" button.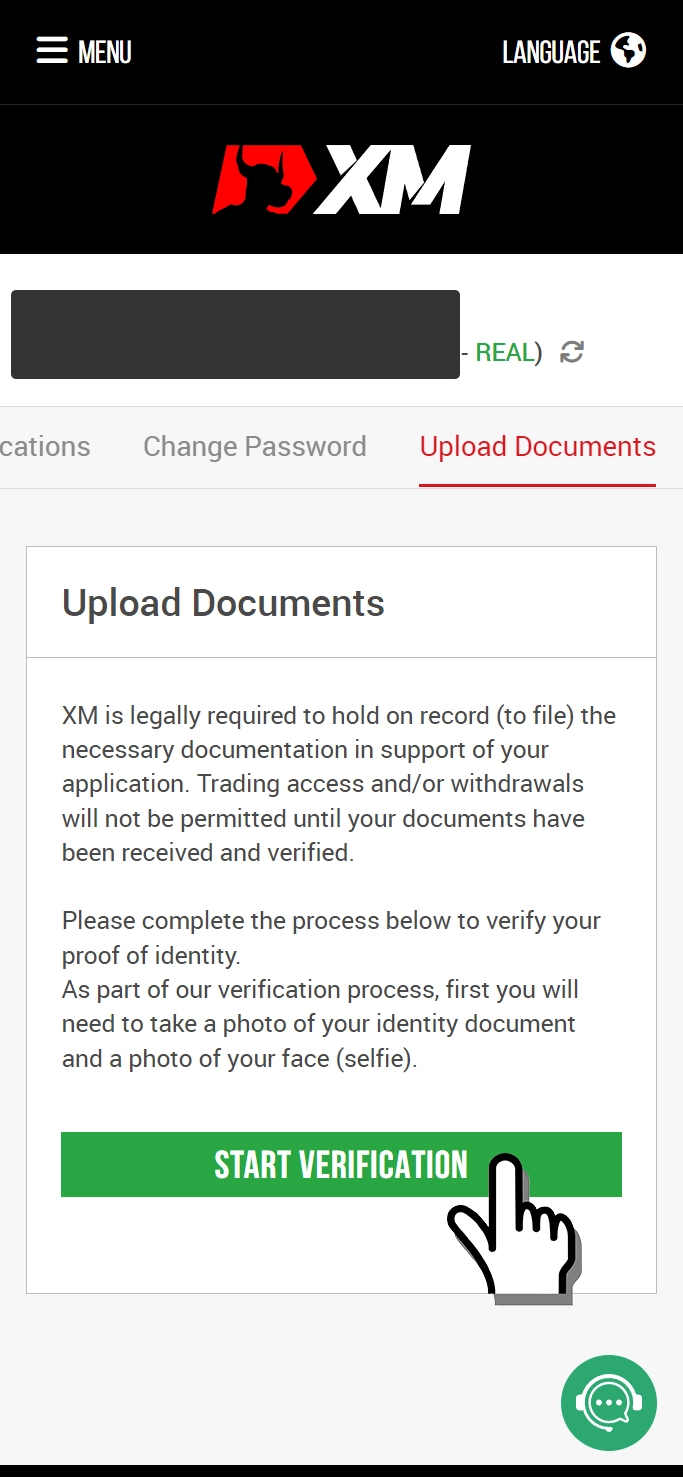 Click the "Start" button.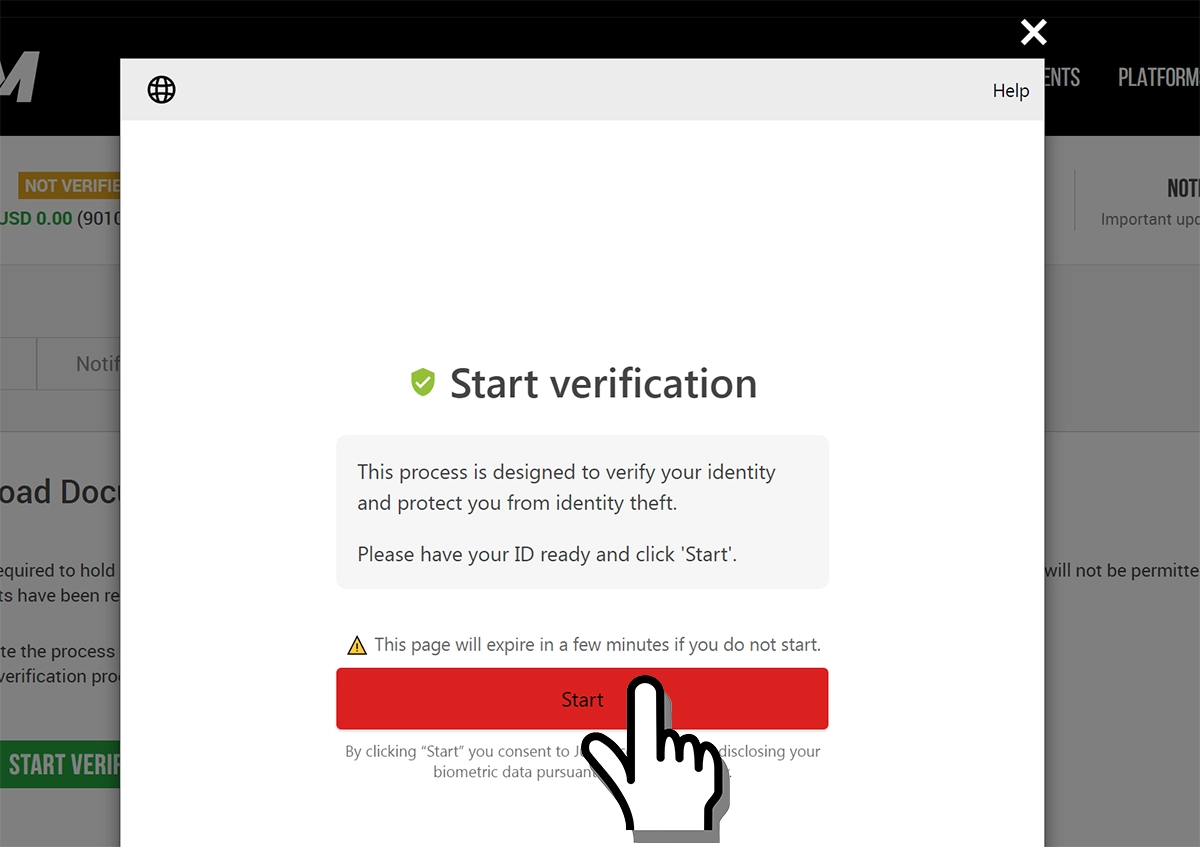 Select the type of ID document you will be capturing.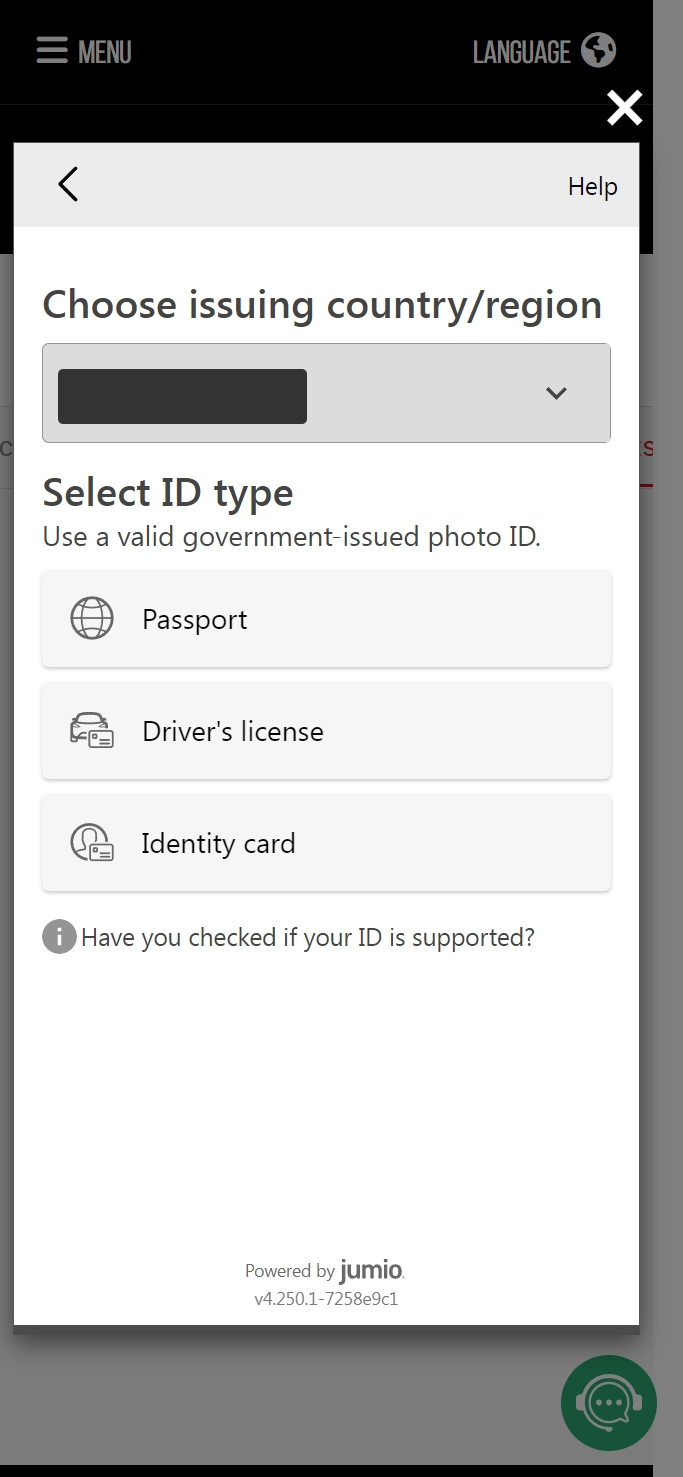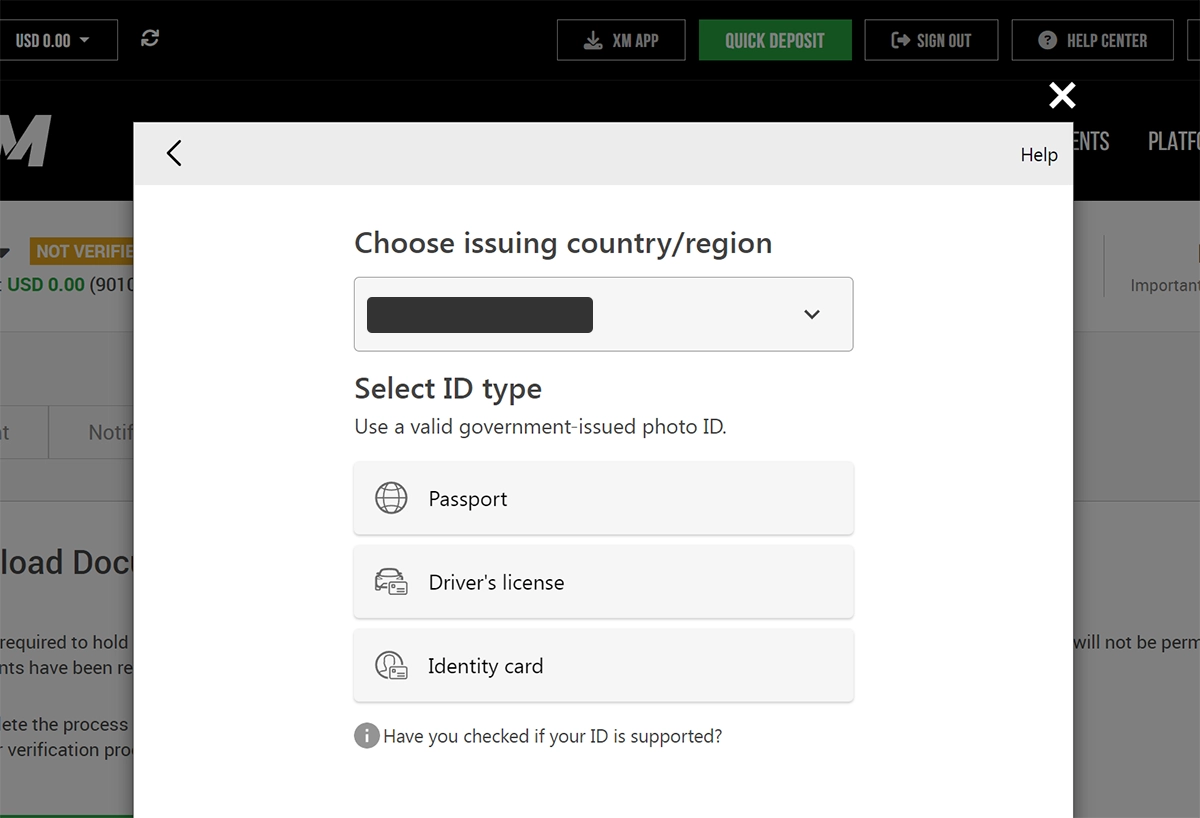 If you were operating from a computer, you can send a link to activate the camera function on your mobile phone.
Follow the on-screen instructions to proceed.
Complete your financial profile
Once the verification of your identity is complete, you will be directed to the XM member page's home screen.
Click the "COMPLETE FORM" button.

You will need to provide the necessary information in a questionnaire format.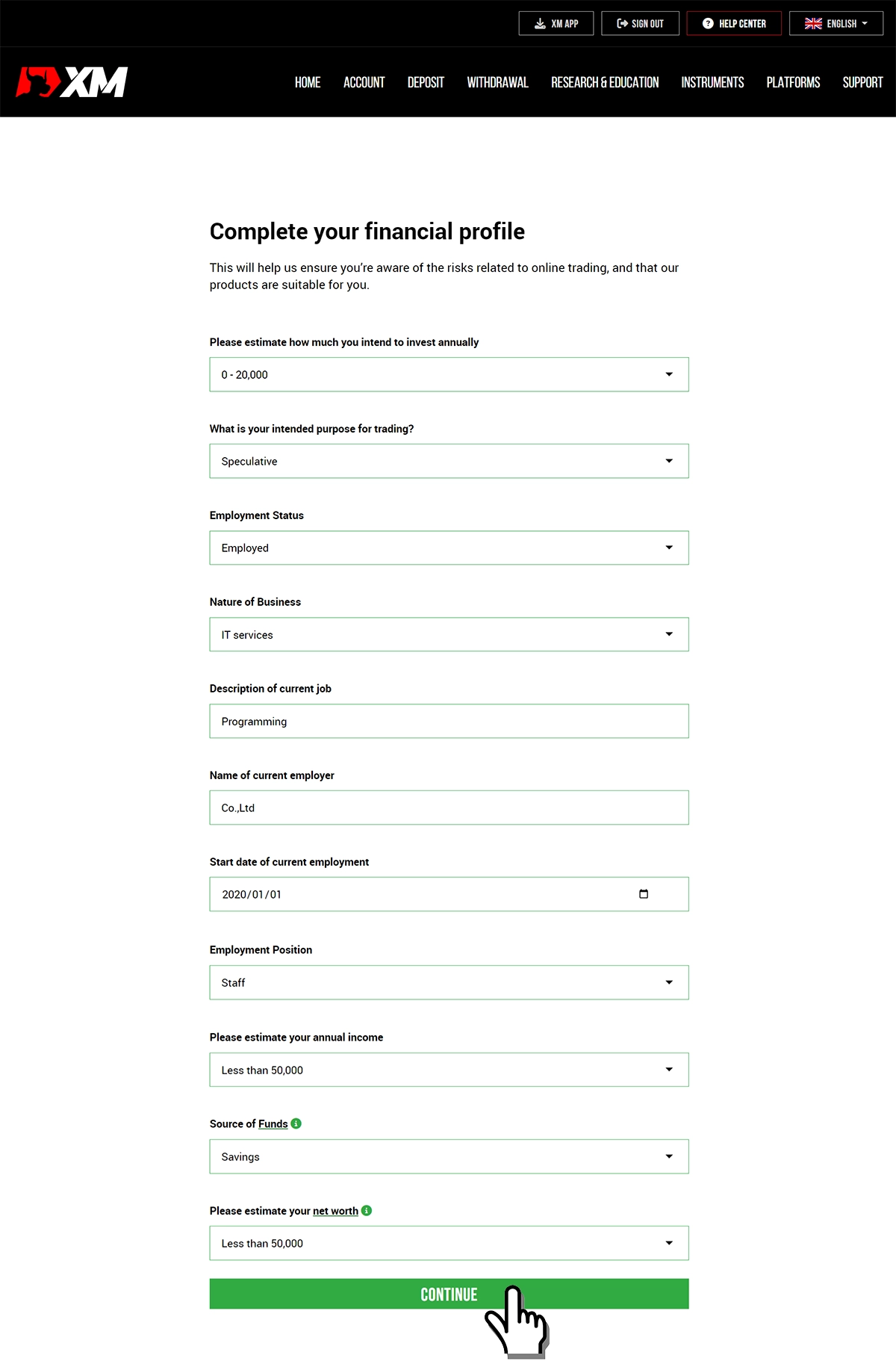 Please feel free to enter the required details as this section does not affect the account opening process.
However, if you intend to trade with a leverage of 1000:1, please select an investment amount of $20,000 or below.
Answering if you are a US citizen
Click the "ENTER ADDITIONAL INFORMATION" button.

Answer the question "Are you a US citizen for tax purposes?" and click the "SUBMIT" button.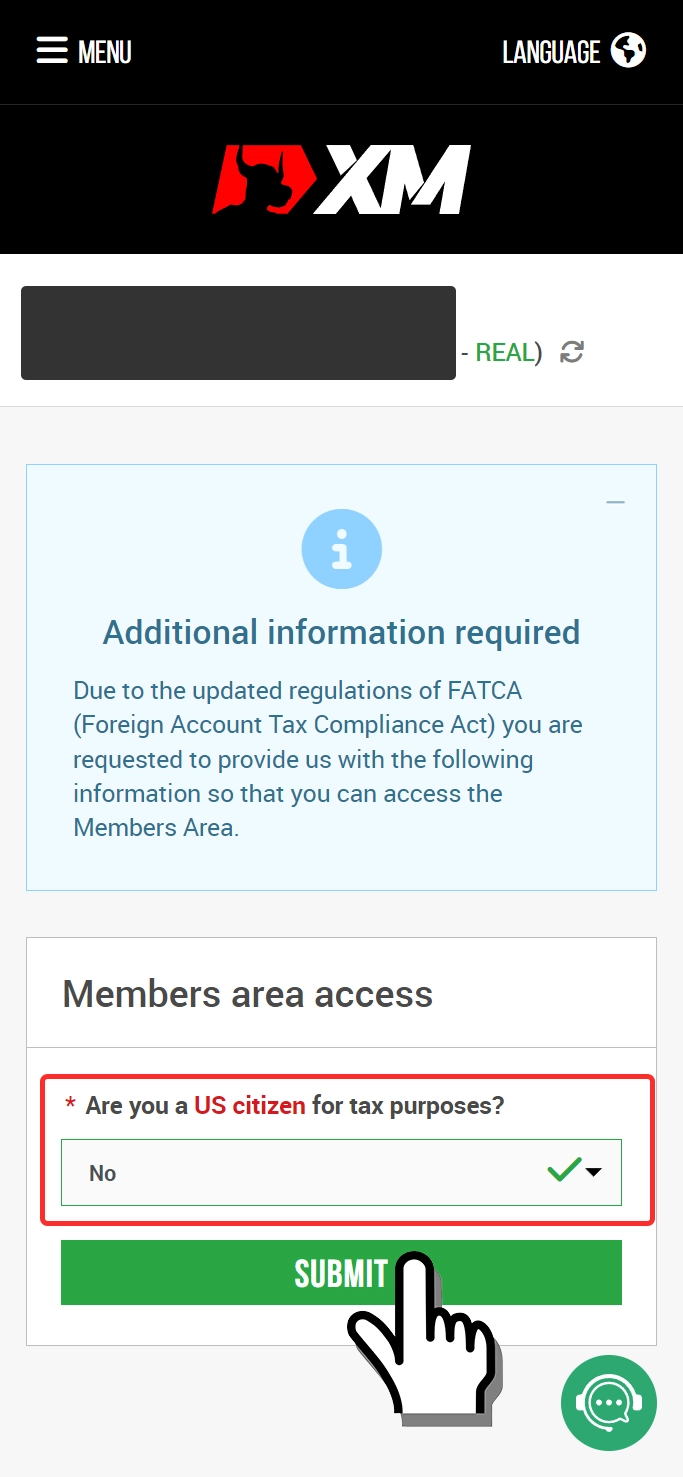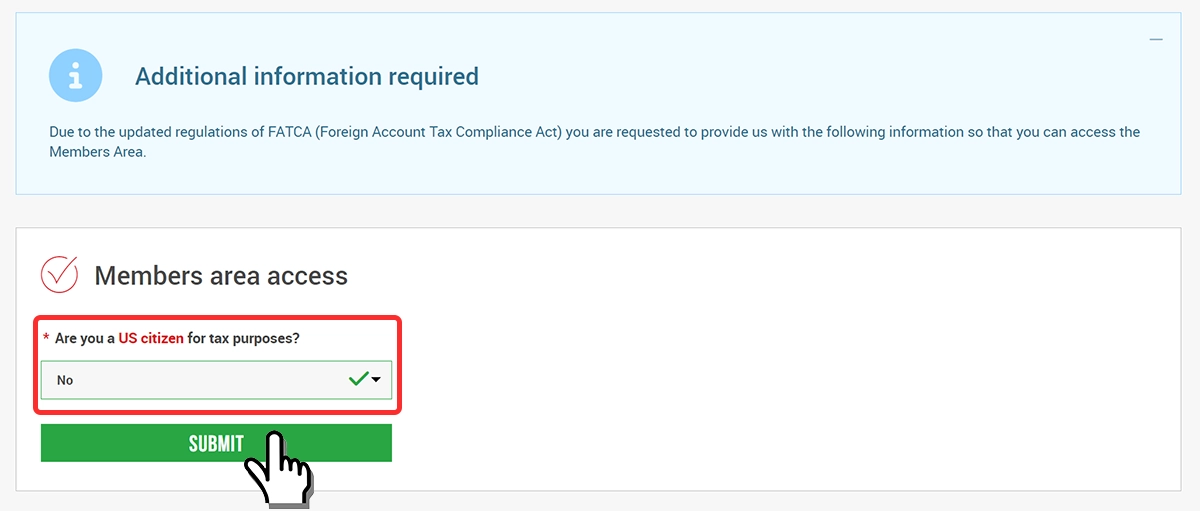 Congratulations! Your XM account opening process is now complete.
Steps to follow after the real account has been opened
After opening a REAL account, you will need to install the trading platform MT4 or MT5.
To log in to the trading platform, you will use three login credentials: the "ID" and "server name" which will be sent to you via email, and the "password" that you created during the account opening process.
You can refer to the following related articles for instructions on how to install and log in to MT4 or MT5.
---