How to open a real account (on smartphones). Complete registration for free account within 2 minutes
At XM Group forex broker, you can open a free account within 5 steps right on Smartphones.
Upon completing account registration, you can make a profit from trading 57 currency pairs, 33 stock indexes and 4 kinds of precious metals.
In addition, you can refer to how to open a XM Group account from PC in the article below.
Step 1 Click on Open an account
First, open XM official website
Next click "Open an account" on the screen.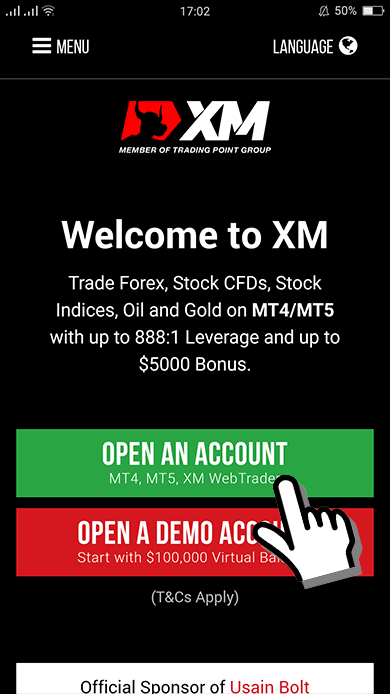 Step 2 Fill out the required information in the registration form
Enter personal information in Latin characters.
After providing information, click "Move to step 2".
Title:

Select Mr/Mrs

First name (in Latin characters):

Surname(in Latin characters):

Country of residence:

(e.g.)VietNam(Select from the list)

City/ Town (in Latin characters):

Telephone:

(e.g.)+8490123456789(Do not input the first 0)

E-mail:

(e.g.)****@gmail.com

Trading account types:

(Micro account or standard account)
XM Group has 3 trading accounts: Micro, Standard,and Zero.
Standard account (1 lot=100,000 units) is usually suitable for investors who are new to forex trading or have small trading capital. To minimize risks, better select Micro account (1 lot=1,000 units).
Zero account does not accept bonuses, therefore for first time registration you should open a standard or micro account to gain more.

Next, enter your date of birth into the personal information section.
Next, enter your address.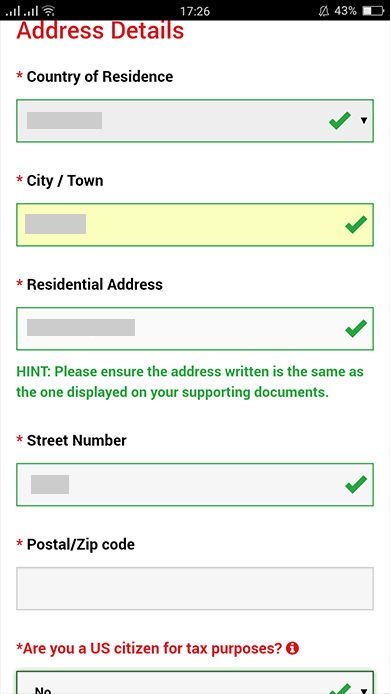 Country of residence:

To be automatically filled

City/ Town:

To be automatically filled

Residentaial address:

Street number:

Postal Code :

000-0000

Step 3 Enter trading account details
Enter information about trading account and investor.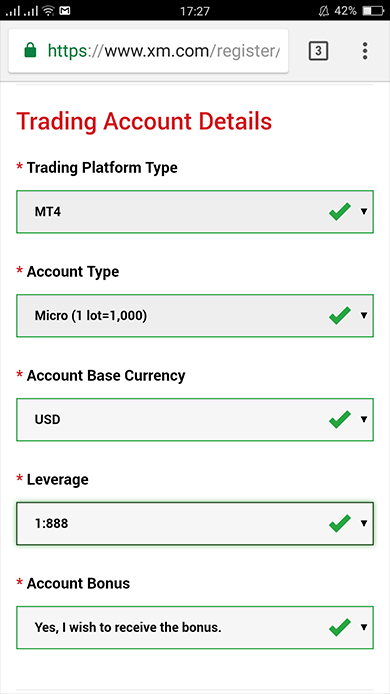 Trading account:

(e.g.)Micro (1 lot=1,000)

Account bonus:

Select "Yes, I wish to receive the bonus"

Account base currency:

(e.g)USD

Leverage:

Select 1:888 for maximum leverage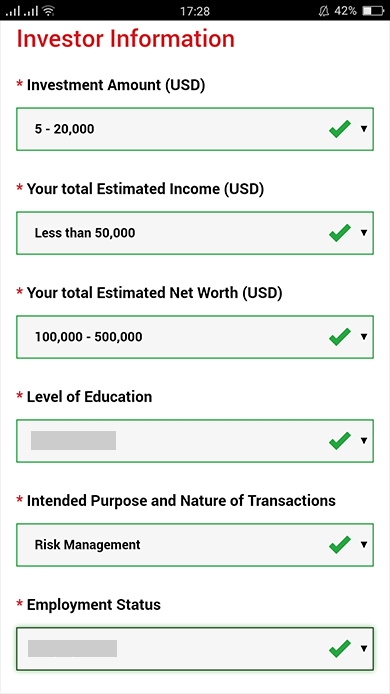 Investment amount:

Select the amount you wish to invest

Your total estimated income:

Any option is OK

Your total estimated networth:

Any option is OK

Level of education:

Select your level of education

* Intended Purpose and Nature of Transactions:

Select the intended purpose

Employment Status:

Select your current employment status

Nature of business:

Select the nature of business

Step 4 Enter trading knowledge and create an account
You need to provide information about your trading knowledge because XM Group has a policy regarding financial instrument trading rule that "Financial broker must hold strong trading knowledge about customers".
Fill out the required information, tick 2 boxes then click on "Open a real account"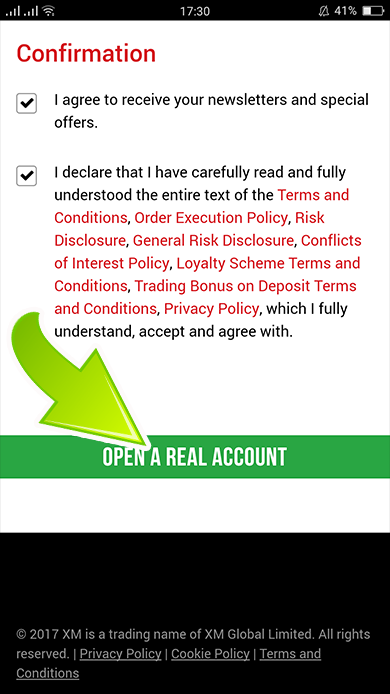 Step 5 Click confirm in the confirmation email you will receive
If you input the information correctly, a confirmation email will be sent to the email address you use to register.
When you click on "Confirm your email" your account registration is officially complete.
Thus, the account registration process has been complete.
After opening a real account?
After completing the real account registration, you can trade after uploading your account holder's profile and make deposit.
Please go to other instructions from the links below
---