How to open a free XM Group demo account (practice account) on smartphones
To trade forex, first you have to open an account on online trading platforms for stock or forex trading
XM Group is one of the forex trading platforms trusted by many people. More than 700,000 clients in the worlds are using the platform.
Steps to register for a free XM Group demo account
Very easy to open a free demo account complete 3 steps within 1 minute
Step 1, click on open an account from XM Groupofficial website
Open official website of XM Group, a foreign Forex trading company, on smartphone
Click on Open a demo account on the screen.
※Please do not download the XM Group download icon displayed on the top of the screen because it has many flaws and cannot be used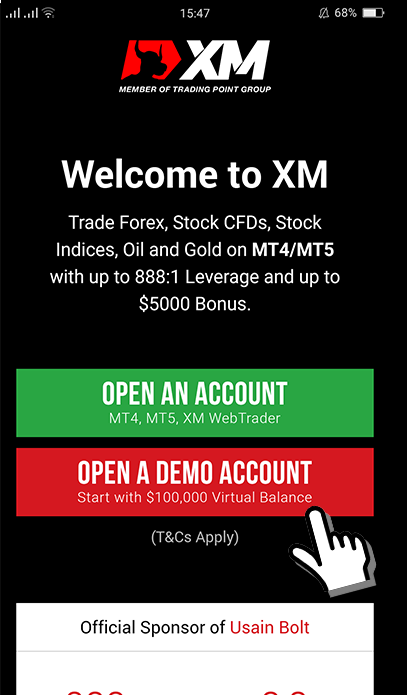 Step 2 Enter the required information
Fill in personal information in Latin characters.
Please be noted that fonts displaying Vietnamese characters are not supported.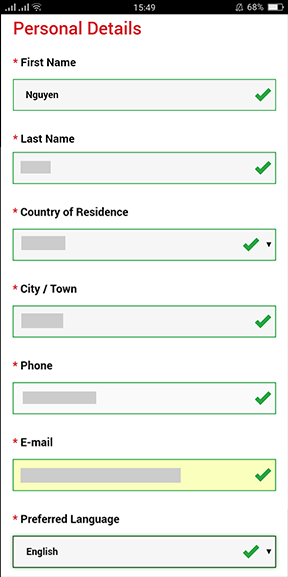 Personal information
First name:
Surname:
Country: automatically filled
City / Town: In the case of demo account, only enter "City".
Telephone number: Never contact by telephone number
E-mail: Because log-in details will be sent to the email you use to register, please enter correct email to receive information.
Language: Enter a preferred language

Select a preferred account type.
Basically, there will be no problems if you select the options below.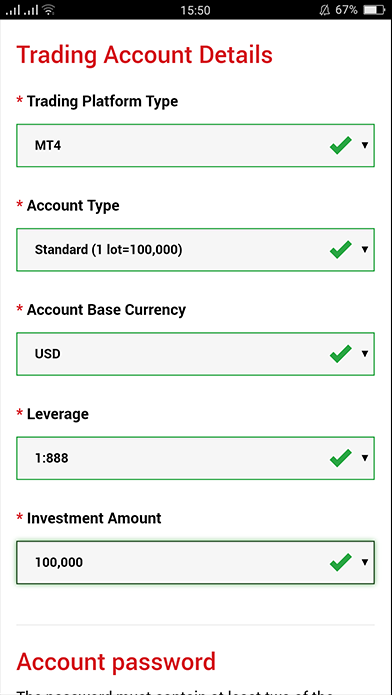 Trading account details
Trading platform: Select "MT4"
Account type: Select "Standard"
Trading volume: (For example) 100,000 (select virtual currency)
Currency: (For example) USD (It's okay if the base currency is USD )
Leverage: (for example):888:1 (Select the maximum leverage )
"2. Trading volume", you can practice better if you select the volume closer to your actual investment size.

Enter your password
Don't forget to remember your password for future use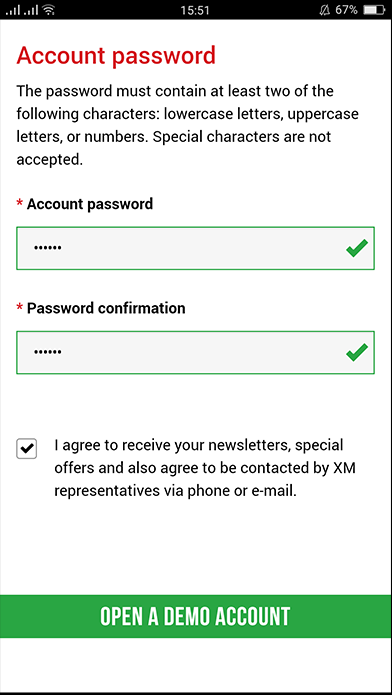 Password
Password: Enter a password of your choice
TIck the box, then click on"Open a demo account".
Step 3 Confirm yor email address
You will receive a confirmation email from XM Group to the email you registered with.
When you click on "Confirm", the screen will show a confirmation message that you have officially registered for a demo account.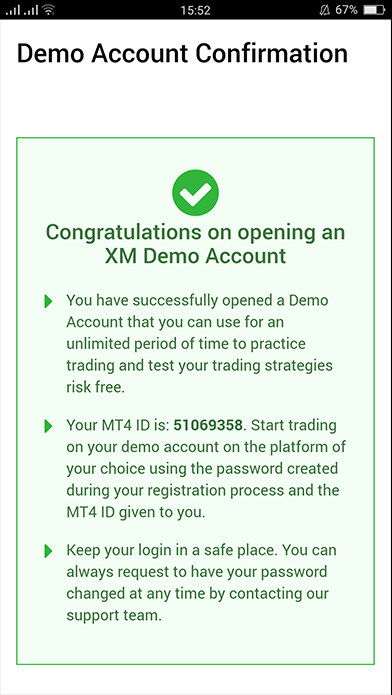 You will also receive an email with log-in details at the same time.
(You have received 2 emails from XM Group, a registration confirmation email and log-in email)
Within 3 steps above, you have completed registration for a demo account.
You can trade Forex by enter 3 pieces of information"1.Account", "2. Password for registration" và "3. Server" has been emailed by XM Group to MT4 (Forex trading platform).
Moreover with "MT4 (MetaTrader4)" trading platform installed on your smartphones, you can check forex quotes and trade in real time. (MT4 is also available for PC download).
---