How to trade CFD in MT4 (Grain or Precious Metals, ..)
At XM Group, using MT4 trading tools, it is possible to trade CFDs, not just Forex trading but also other commodities such as "Precious Metals", "Energy", "Stock Index "or"Grain", ..
What is CFD?

CFD stands for "Contract for Difference" which is a financial instrument that can pay for differences in commodities, stock indexes, precious metals or energy by depositing money into securities company.
How to trade CFD in MT4
Right click on "Quotation list" on the left of the MT4 screen.
Continue, to click on "View all." (Because some CFD stocks might not be shown if you don't click on View All).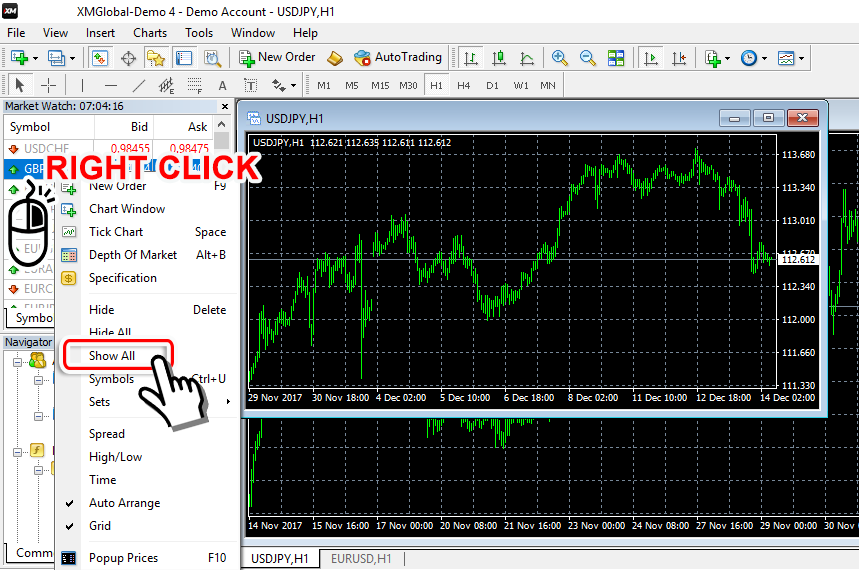 As such, the new CFD's new chart has been displayed.
Or, choose a preferred instrument from"Security" → "New Chart" → "CFD".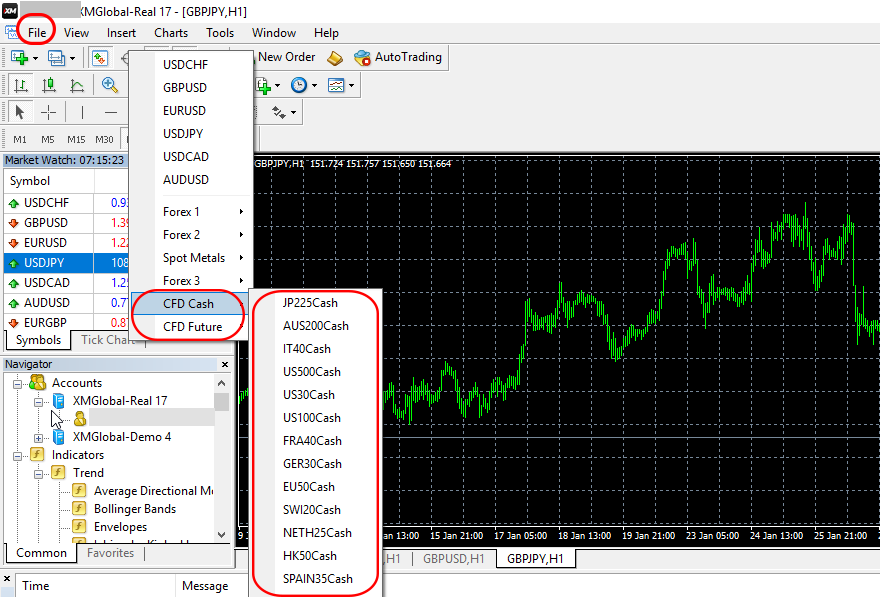 Sample CFD indexes
JP225Cash:Nikkei 225 Stock Average
US30Cash:US Dow Jones 30 Stock Average
US500Cash:S&P 500 Stock Index
EU50Cash:Euro stocks 50 Stock Index
GOLD:Gold
SILVER:Silver
OIL:WTI Crude Oil
NGAS:Natural Gas
COFFEE:US coffee
CORN:US Corn
SBEAN:US Soy bean
Above are some CFD Index codes.
You can see the value of the respective lot value or the percentage of each CFD stock in more details from the official XM Group website below.
Add the latest (28/07/2016)
Changed the way the XM Group commodity CFD is calculated.
Related articles: How to calculate the required margin related to XM's CFD instruments

So, after displaying the desired CFD stock chart, you can make the same order as the Forex.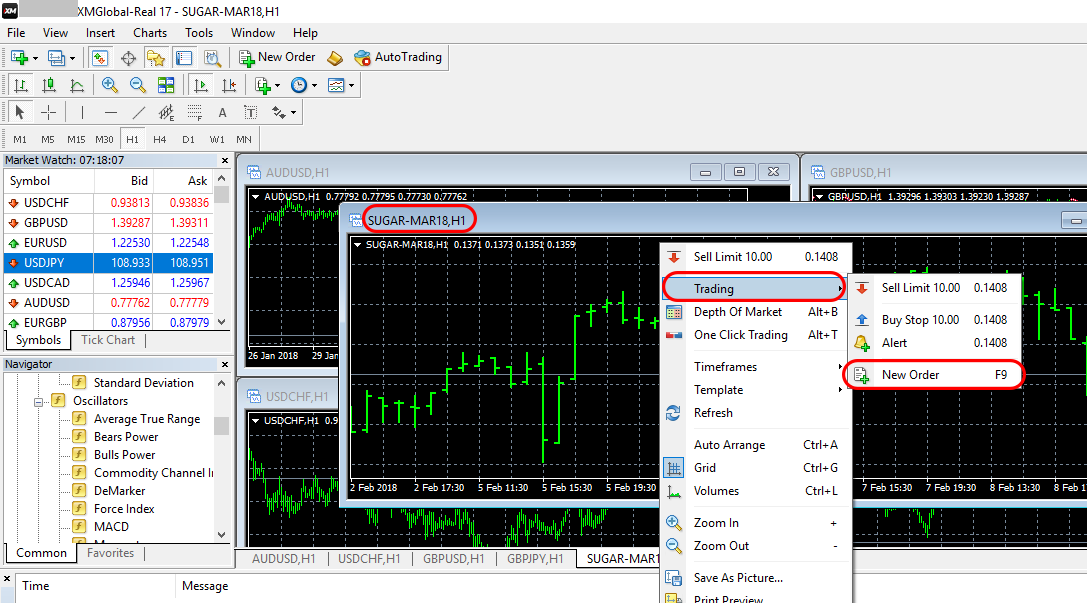 What if this happened?
Cannot press the 'place order' button

Minimum order quantity will vary depending on CFD stock. Confirm "Quantity" on the order screen.

dd>

Minimum order quantity can be confirmed on on the trading instrument page of the XM Group official website.

Unable to place an order(Or close an order)

The trading hours will vary depending on the CFD stock. CFDs are different from Forex in a way that trading hours are set in normal working days.

dd>

Trading hours of each stock are confirmed from tab "Trading hours" on Spreads/ConditionsXM Group official website.

The chart cannot be displayed

The CFD has a maturity term. If the maturity month of the chart is expired, it will no longer be displayed. The order you are in will be automatically closed if you do not close before the maturity date. The new chart should be displayed by right-clicking on the "Price List" → select "View All".

dd>
---