How to copy customized chart settings to another chart (MT4 beginners course)
How to customize the chart display in MT4
Because it is hard to view the chart in default setting, you should customize chart display for better visualization.
Please right-click on the chart. Click on the "Properties".

Click the "Common" tab, and then set as follows.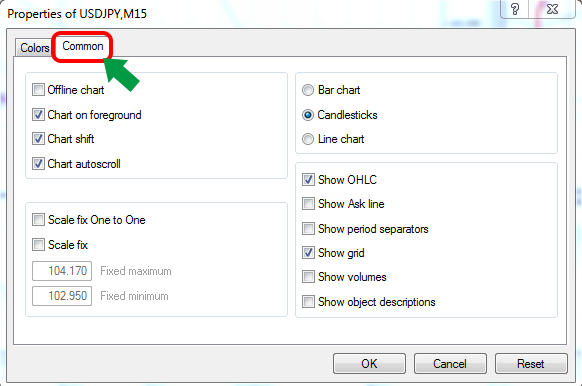 Check the chart display on the entire screen
Check the right-corner movement of the chart
Check the automatic scrolling of chart
Check the candlestick chart
Check the display of 4 values: open, high, low and close
Check the display of Grid
You can also change the color of Candlesticks.
Click the "Color Setting" tab, and click on each color to change.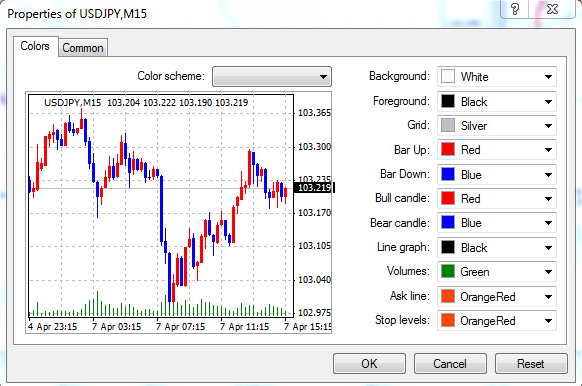 Finally click OK to complete the setting.
---