How to resolve when you can not display or place orders using XM Zero account
Sometimes the graph is not displayed when opening MT4 using the XM ZERO account.
This is similar to using a Micro account, typically caused by displaying different types of charts.
If the chart can not be displayed and you are not able to trade, please try the two following ways.
Solution 1: Update the latest MT4
Update the latest MT4 if some issues occur, for example when server ID cannot be shown and it is unable to log-in or place an order.
To update simply click "Download XM Group MT4" from the page download MT4 from the XM Group website, when the download → setting is complete, the update ends.
Solution 2: Display the dedicated graph for XM Zero account
Show all currency pairs in MT4
After logging in to MT4 with the XM Zero account, right click on the "Quote List" on the left of the MT4 screen.
Then click on "View all".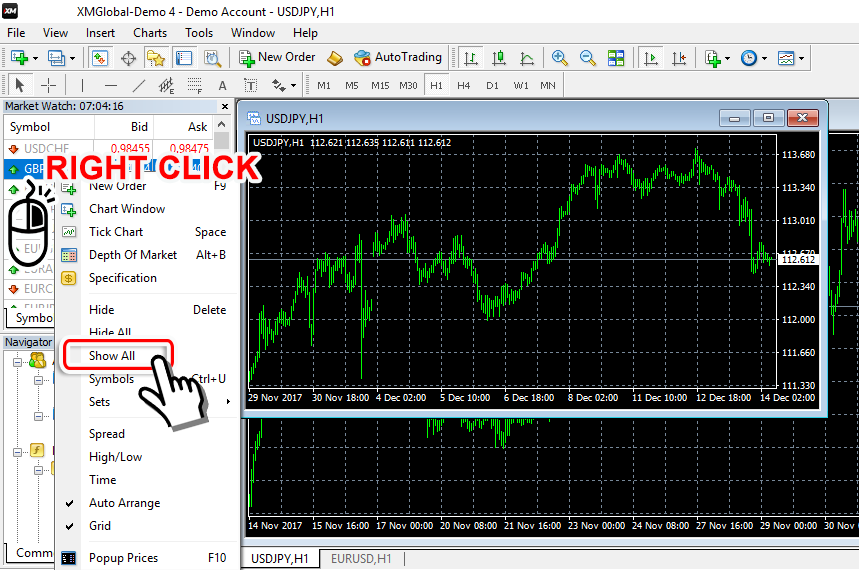 Select chart for Zero account
By touching "File" → "New Chart" , Forex 1, 2, 3 ZR; Spot Metals ZR "will be displayed.
Forex 1, 2, 3 ZR; Spot Metals ZR being displayed with this ECN will become a dedicated graph for the ZERO account.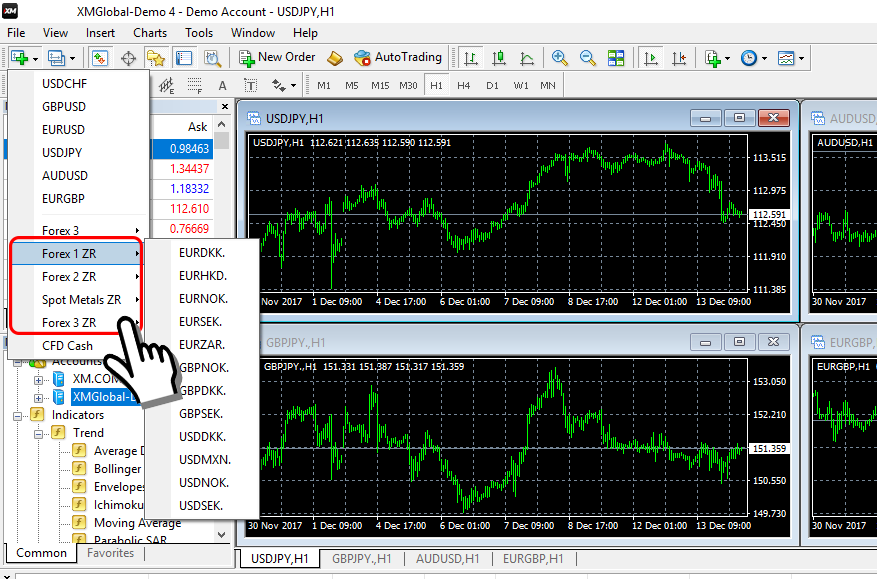 So, the dedicated graph for the XM ZERO account will be displayed.
Placing a real will be different for each account (MICRO account, STANDARD account, ZERO account), therefore please be careful.
---