How to display and delete the Trend line on the MT4 application smartphone version
You can display objects such as Trend line, Ressitant line on MT4 screen just like MT4 on your PC right on MT4 Smartphone version.
It is very simple to display each object with 3 steps.
How to "Display Trend Line on MT4 Applications for Smartphones
1. Touch the icon from the graph screen
Touch the icon on the graph screen, continuing touching the object as you like. (This time, touch and select [/] trend trendline icon)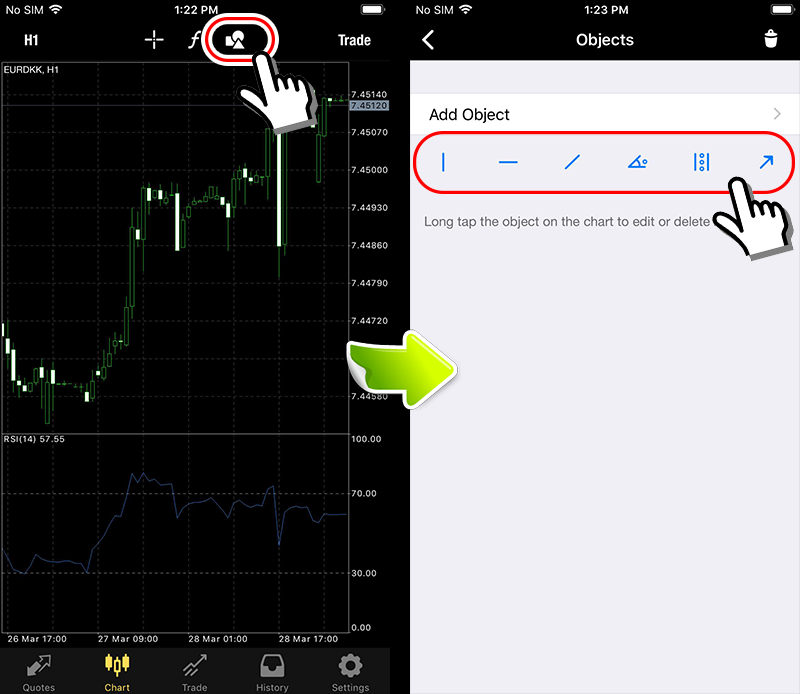 2. Touch while navigating through the chart
If the trend is bullish, the trend line is a straight line linking low prices and low prices, if the trend is bearish, the trend line is a line linking the high prices and high prices.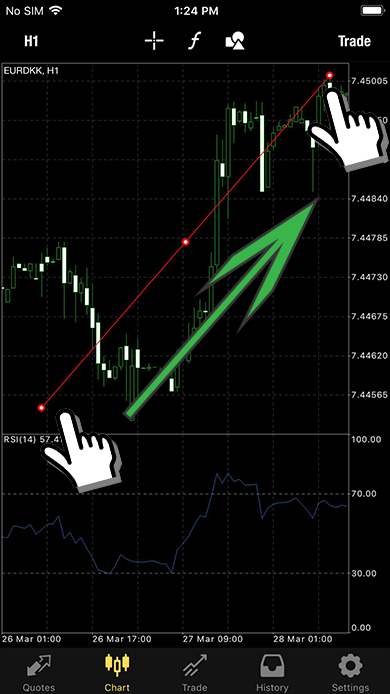 Now you can display trend line.
You can also move, edit, or adjust the length by touching the line.
How to "Delete" object on MT4 smartphone version
How to delete the trend line
First, touch and hold the trend line that you want to delete, then touch "Delete", the trend line will disappear.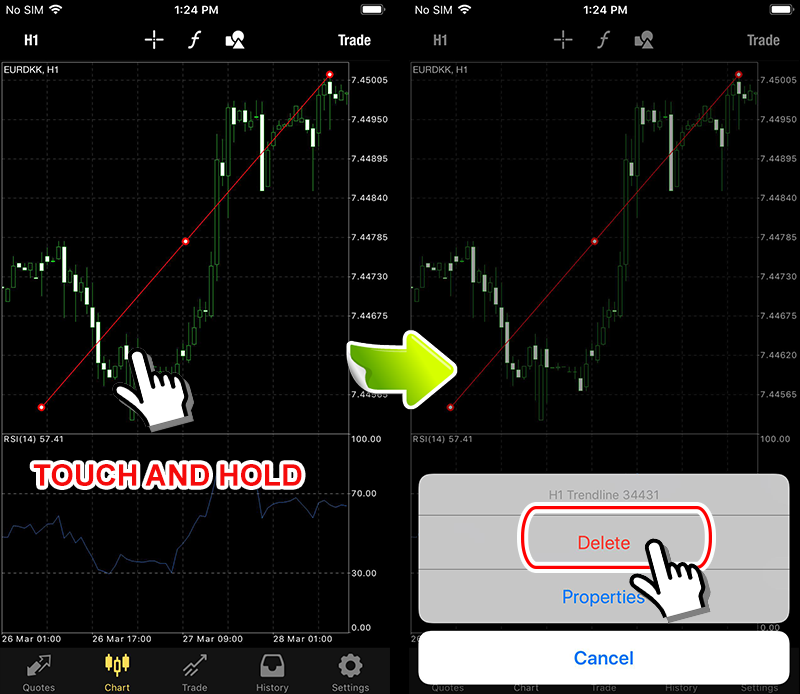 How to delete all objects
You can delete all by touching the rubbish bin icon → "Remove all" if you want to delete all objects that are displayed on the same graph.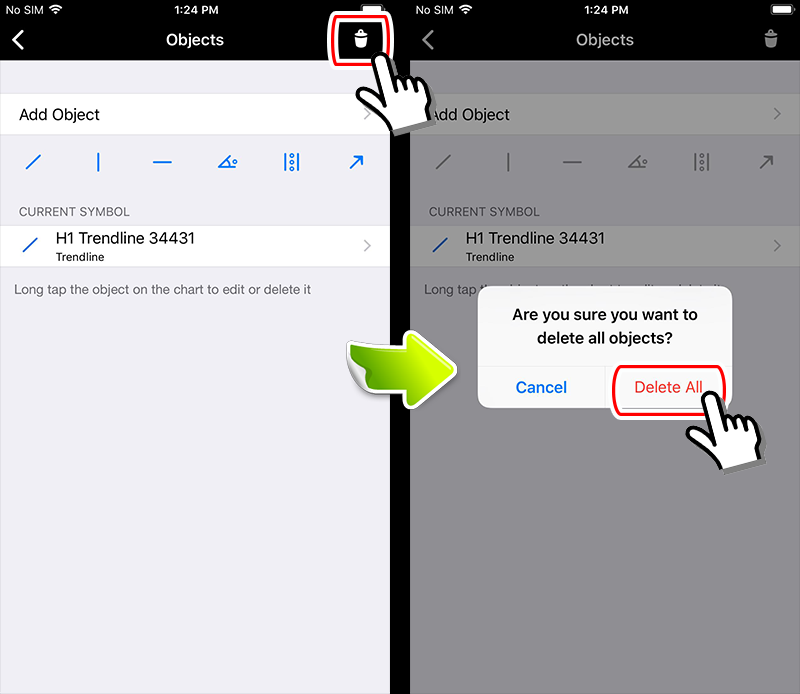 By following these simple steps above, you can display, delete objects like trend lines, etc. on the chart.
---