How to fix when the MT4 order list screen can not be displayed or when you mistakenly delete the trading information screen (Terminal)
This article introduces solutions for cases the screen cannot be shown or you accidentally pressed the delete the screen that shows the list displayed on MT4 (Terminal Monitor ).
It is very easy to re-display the terminal screen again.

How to troubleshoot the order list screen
You can display by clicking to select with this order "View" → "Terminal Trading Information" on the MT4 tool bar.
In contrast,if you want to hide, you can hide by clicking on "Trading Information (Terminal)" again.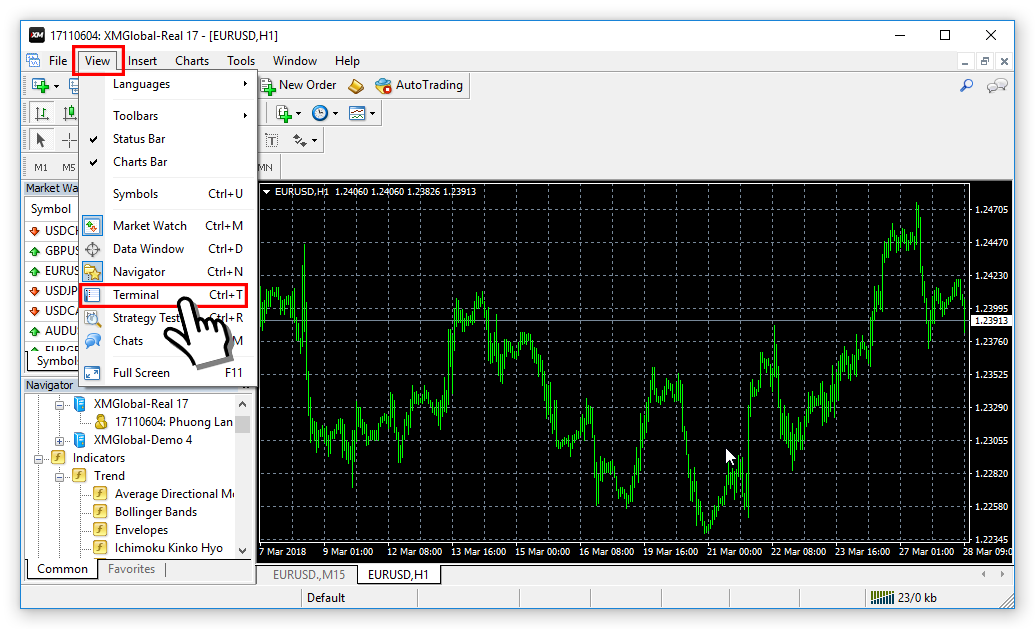 In addition, from the "View" menu on the toolbar, you can adjust the toolbar, set the price display, display or hide the trading information screen ( Terminal).
At MT4, you can set preferences and can customize the display to suit you, and that's the advantage of MT4.
---